Have you ever been at the top but fell to the bottom? Did you make many mistakes in life? The once "prince of Egypt" is not far from anyone. Moses is a Bible hero that you might very much relate to.
In this article, we will look deeper into the relationship between Moses and the burning bush. We'll discuss the following:
Life of Moses before discovering the burning bush
Lessons from their connection
The impact of God's Word in life
Let's go!
The Life of Moses Before the Encounter
From being saved from death when he was a child, Moses was really destined for God's will.
Moses grew up in the lavish home of the Pharaoh. Accepted as their own, Moses grew up to be a fine man. But, no matter where and how he grew up, he was still like any other ordinary man.
The once prince of Egypt made many mistakes in his life. Even raised as a grandson of the Pharaoh, Moses had flaws just like everyone.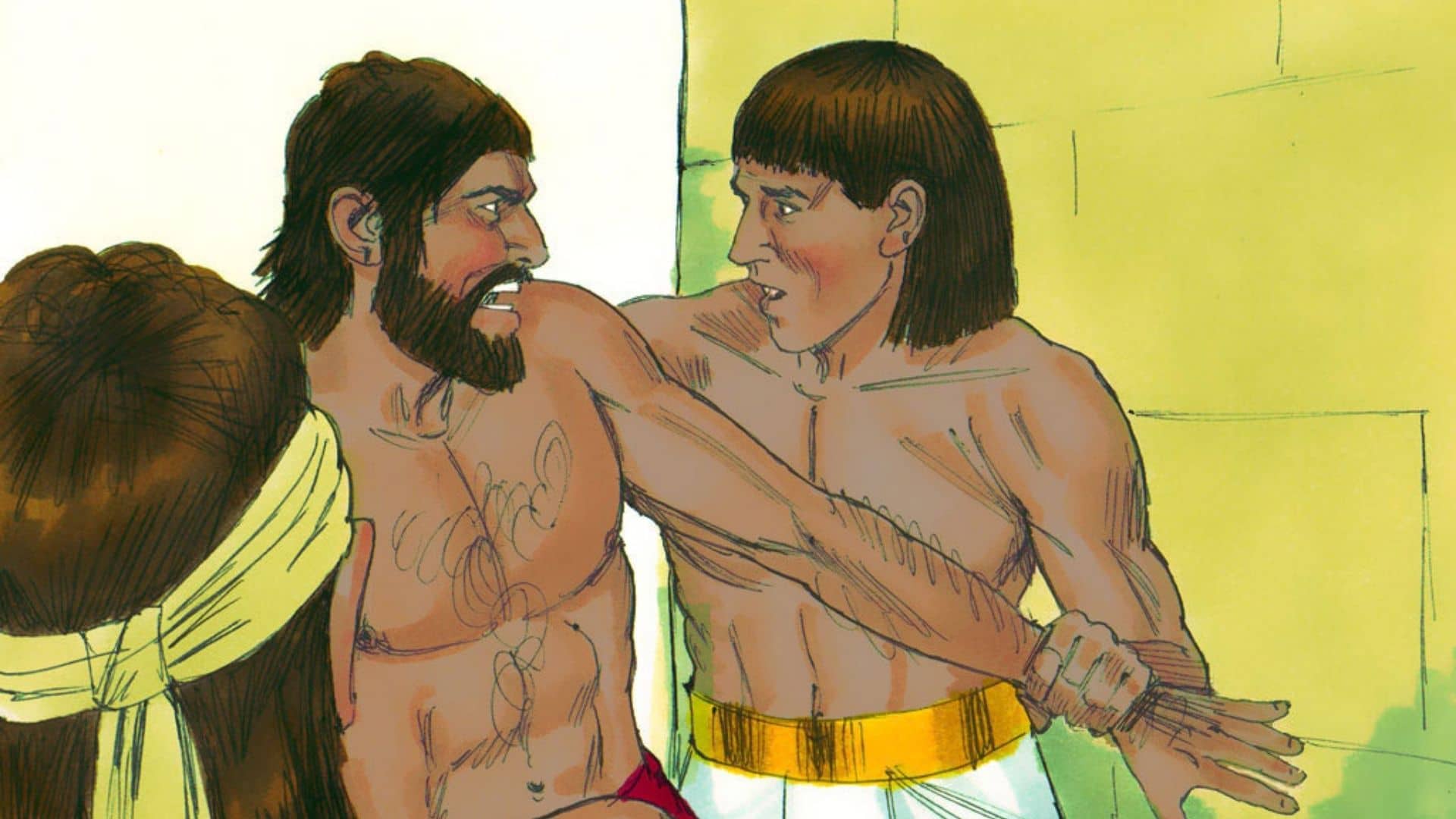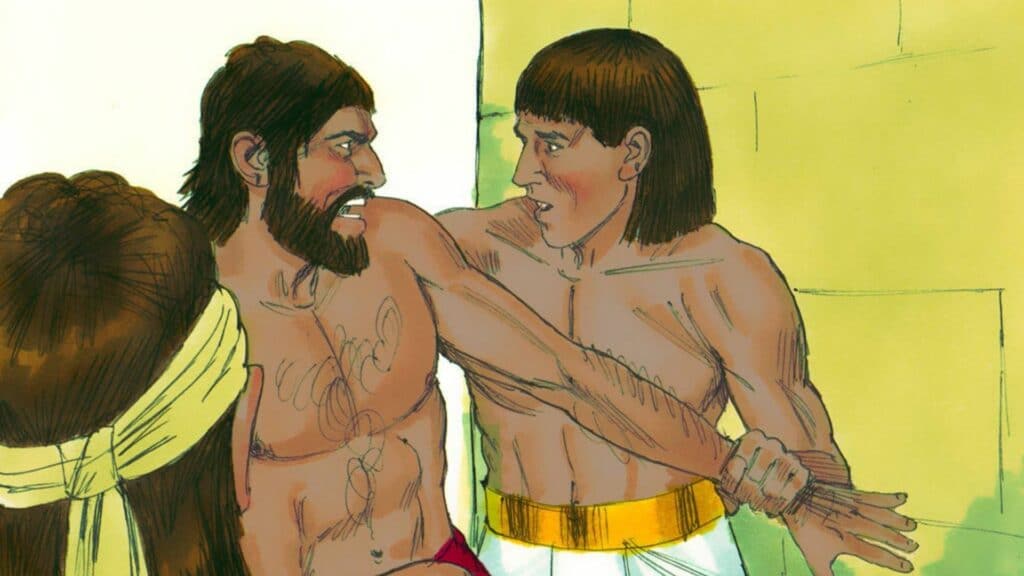 This flaw was discussed in an interview by Heroes Bible trivia game creator, Pastor Sam Neves, with his guest, Pastor Ron Whitehead. They identify this flaw to be something we can relate to with Moses. You can watch the full interview here:
Yes, Moses was God's chosen instrument. But, he was just like everybody else.
Pastor Whitehead explains that Moses was challenged by his temper. This is something we can relate to. Even as adults, sometimes we don't control our temper very well.
And sometimes, we make mistakes and do wrong things when we lose our temper and control. Moses was no exemption to this.
Moses once lost control and killed a man. This cost him everything. Especially his place in Egypt. Because of that, he needed to flee for his life.
By just one mistake, his life was forever changed.
Lessons from Moses and the Burning Bush
Years after Moses left Egypt, the people of Israel were not getting any better days. Slavery and torture had gotten worse.
With this, they cried out to God. He saw and heard the people. At that moment, He knew His will must be done.
So, God had to meet Moses.
While Moses grazed the flock in the mountains, God appeared to him through a burning bush.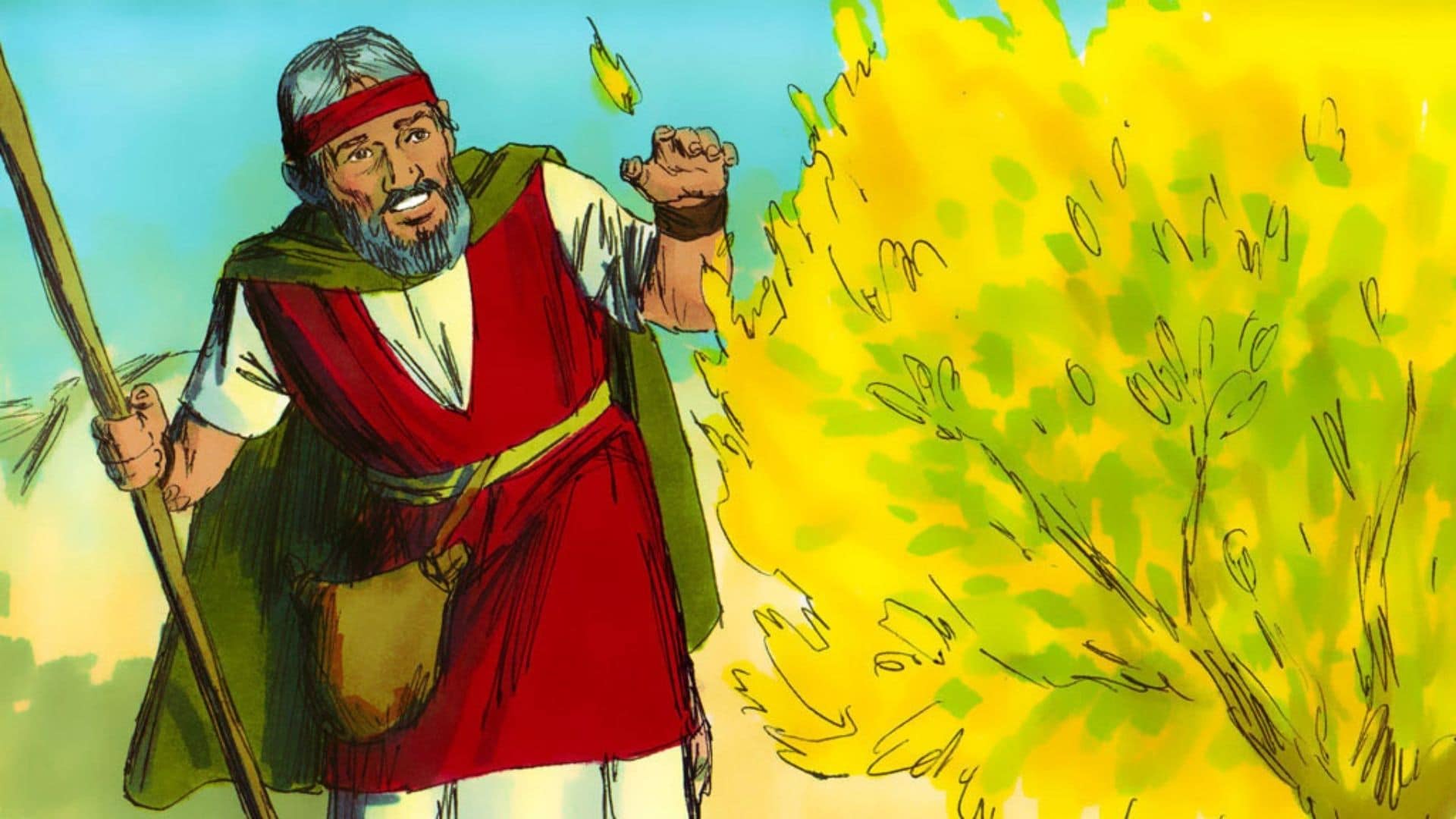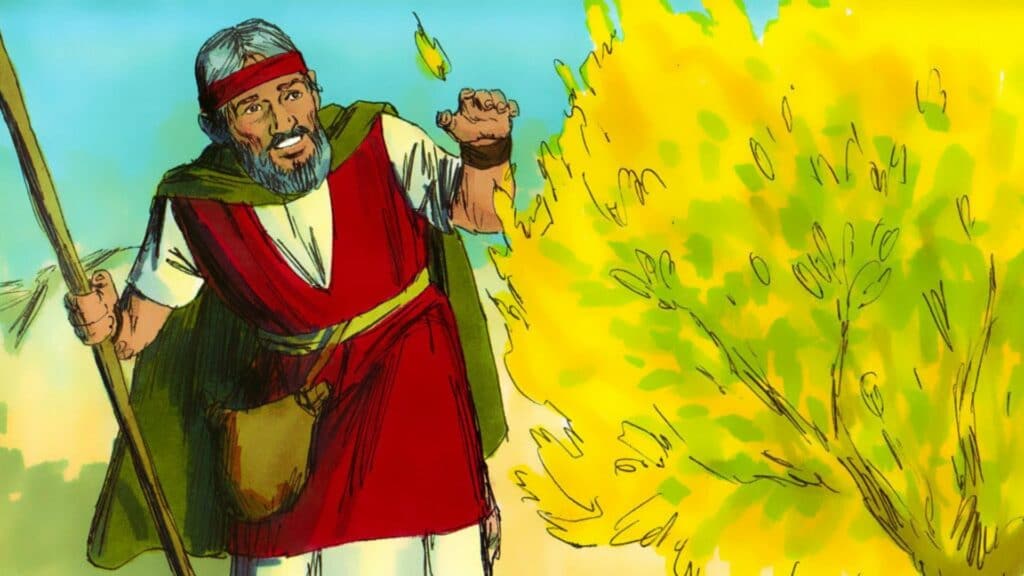 And God called Moses. This encounter is the beginning of their relationship.
Moses is a hero who was incredibly close to God. He even described his way of talking to God as if you were talking to a friend.
So, what can we learn from their close bond?
Here are 5 lessons we can get from Moses and the burning bush:
1) God has a plan for you.
Have you ever thought you have no purpose in this world? That you are just meant for a simple life? That's what Moses thought so, too.
When Moses ran away from His misdeed in Egypt, he thought he could escape from that life. He may have even thought of living peacefully by the desert and mountains until he died. But, God had greater plans.
God didn't only give Moses the simple task of sending His word. He chose Moses to deliver His people, the Israelites, to the Promised Land. He chose Moses to be a hero to the Israelites.
In life, sometimes our plans and dreams will not matter or even happen no matter how hard we try. Because God has more in store for you, it is His will that will prevail.
2) Communication with God is essential.
How will you get into a relationship if you don't talk to the person you like? Talking is a way of knowing each other more. And when you talk deeper, the connection gets stronger.
The same especially goes for God. The more time we spend with Him, the more we get to know Him. Thus, our bond with Him strengthens.
To Moses, God was like his best friend. He would tell Him anything. He would bargain with God. He would tell Him good or bad news, just about anything that was happening.
That's why no man is an island. Because we can always talk to God, He will always listen to us, no matter what we tell Him. Even if it's about a great day you had or if you made a mistake. He will always be there for you.
3) Stay close to God all the time.
Life may not always go as we would like. Some days will be favorable to us, and some days not. But, this should not be a reason for us to distance ourselves from the Lord.
The task God gave Moses was not as easy as gardening. Moses was mocked and ridiculed by Pharaoh many times, and did not grant Him the freedom of the people of Israel.
Moses could have given up on the task. But, he just kept going back to the mountain and kept talking to the burning bush until things went well.
When life becomes challenging, that is when you need to be closer to the Lord.
4) Stay faithful and consistent.
How often do you listen to your parents or teachers? Would you understand what they said if you did not listen to them very well?
Well, there is a sheer difference between "listening to reply" and listening to understand. When you listen to reply, you just simply hear the words and think of an answer to give back. But, when you listen to understand, you know better and absorb what the person is trying to say.
Moses was not the best listener at first.
When God called him at the burning bush, Moses disagreed and did not obey quickly. He kept questioning Him during the first encounter.
But, when their relationship grew deeper, Moses had faith in God in everything. Even when the tasks became harder, He followed God's command. And in the end, he saw that God was true to him.
The Magnificence of God's Nearness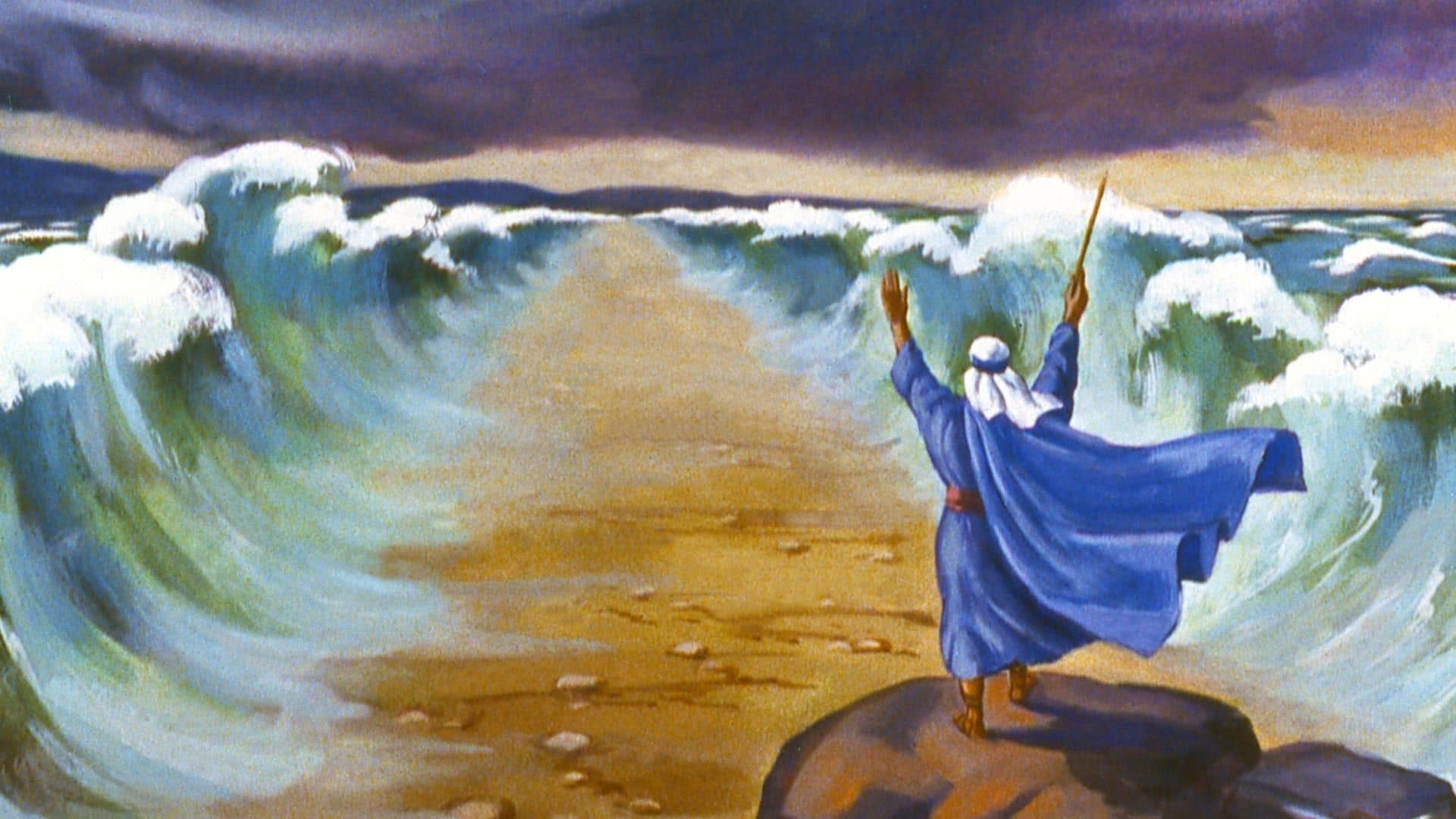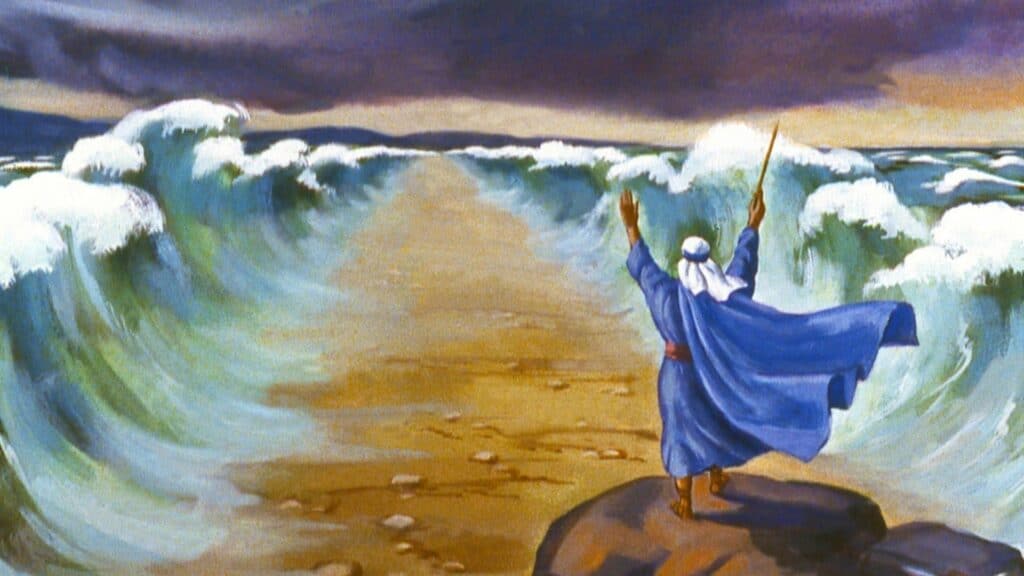 Moses did not have an easy time doing what God told him to do. There were days that he felt hopeless and low in spirit. Like when Pharaoh became more brutal to the people of Israel.
Moses even questioned God, saying, "O Lord, why have you done evil to these people? Why did you ever send me? For since I came to Pharaoh to speak in Your name, he has done evil to these people, and You have not delivered Your people at all." (Exodus 5:22 ESV)
But God had planned out everything. Even when things became difficult, Moses would call out to God. And at the end of the task, Moses was victorious with God.
In life, things can get out of hand. Sometimes, we don't understand what's happening, especially when we face uncertainties. We do not know if something will go well or not. And just like Moses, we just need to be faithful.
So, be faithful to God. Listen and follow His command. He will never give us a challenge that we cannot handle. He gives the greatest challenges to the toughest heroes.
Be strong, God's hero!
Your Burning Bush
As we are similar to Moses, we can also have the same relationship with God. All of us are welcome to be embraced by His love.
Through Jesus, we get to be with God. And through the Bible, we get to know and receive Jesus in our life. He is our Way, our Truth, and our Life.
Has Heroes paved the way for you and your burning bush in this life? Or did it help you connect more and be closer to God? We'd love to hear from you.