Looking for the best Bible games to play on your desktop computer?
You'll surely enjoy 7 of the best apps we've collected for you here.
Let's dive in!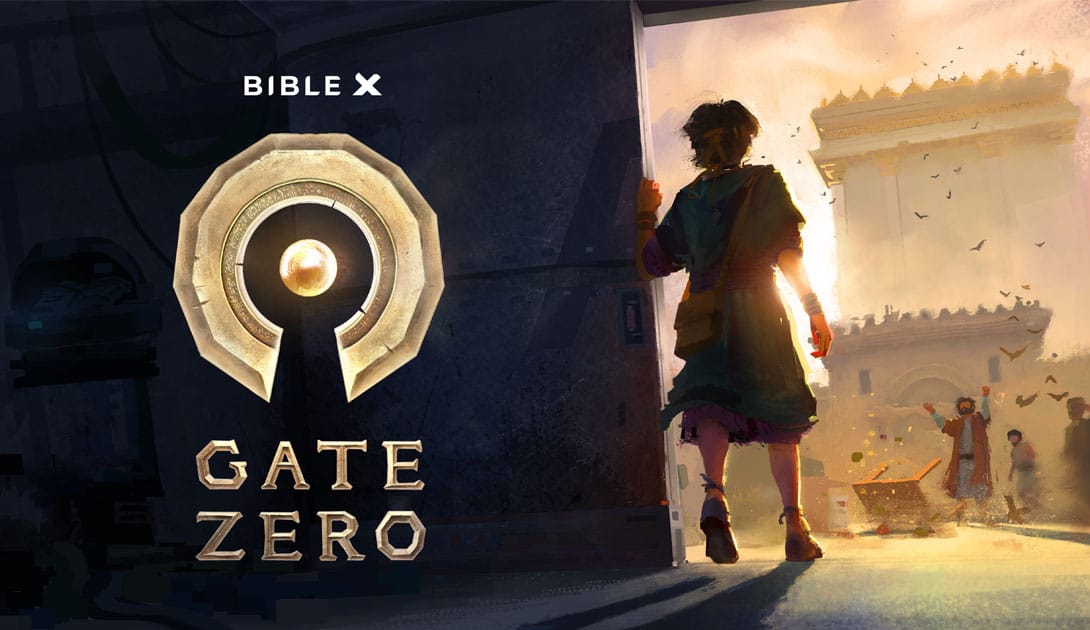 What is this game?
Gate Zero is a story-rich Bible exploration game playable on a desktop computer.
Since it is still in production mode, only a demo version has been released. But it is set to be published by BCC Media in 2024.
As one of the first semi-open-world Bible video games based on the Gospels, it takes you back to the time of ancient Israel.
Here, you can explore places in the Bible, interact with the characters, dive into their stories, and examine the deeper meaning of Jesus' words.
Sounds interesting, right?
What's in it for you?
a. Play the Bible.

Imagine being able to help Joseph and Mary find Jesus when He was missing in Jerusalem. Suppose you were there too when He flipped the tables in the temple.
By being there where it all happened, taking in the sights and sounds of those places, you obtain vivid visual memories of the Bible stories.
Such a refreshing and interactive way to rediscover the Bible!
b. Interact with the stories and get personally invested.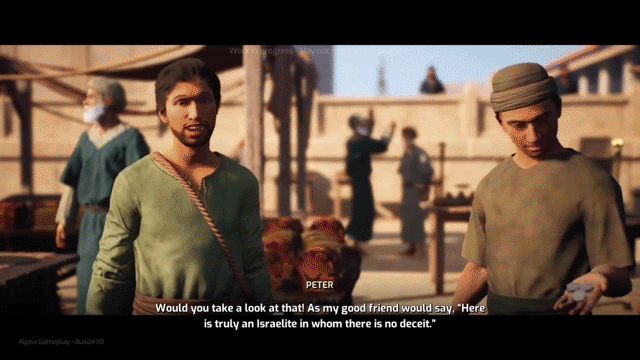 In a sense, you get to personally connect with their struggles and victories, more so because the gameplay has the following core elements:
• Story engagement
Meet various Bible characters, get involved with their stories, and witness biblical events firsthand.
• Fun exploration
Discover what Israel was like in the 1st century and learn the cultural and historical significance of that time.
• Staying out of trouble
Witness the conflict among social groups, sneak into the forbidden areas, and avoid danger.
c. Explore an authentic world at your own pace.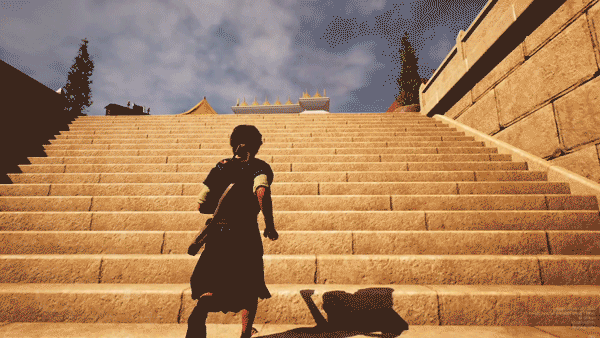 As a semi-open world game, Gate Zero has elements that give you the freedom to roam and explore.
Along with this, missions and items are scattered around the map to provide you historical and cultural context to the Bible as you play.
d. Solve tasks together with CoPlay.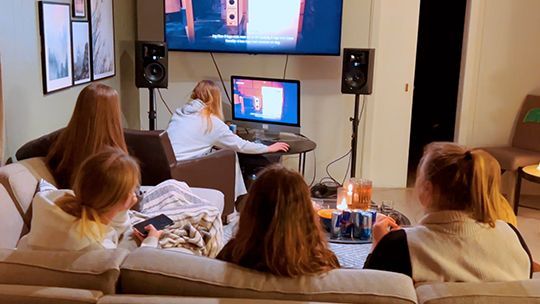 Want to play with your family and friends?
With Gate Zero's unique CoPlay feature, you can connect mobile phones to a desktop computer and turn a single-player game into a couch or online co-op.
And mind you, this is not only for gamers. Even if you're a nongamer, you can participate in this family-friendly social gaming experience.
e. Explore thought-provoking themes for deeper faith conversations.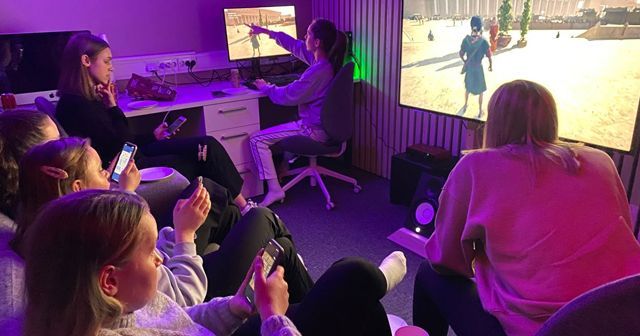 Cool, isn't it? You don't merely enjoy playing the game. You also learn biblical lessons to share and discuss with your co-players.
Join the Kickstarter now!
Gate Zero is launching its Kickstarter soon. Sign up for your launch invite and reserve a slot now to get your name in the game.
How?
Go to the bottom of this page. Type in your email address and click on Get Launch Invite.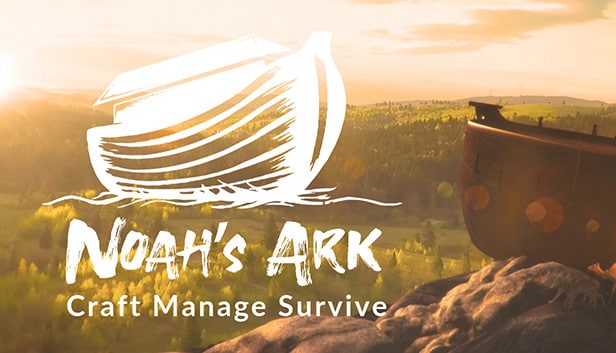 Developed and set to be released by SimulaM on the fourth quarter of 2023, Noah's Ark is an action-adventure simulation game. Like Gate Zero, it is playable on a desktop computer.
It supports several languages such as English, French, German, Spanish, and Portuguese.
Inspired by the story of Noah in the book of Genesis, it is made in the form of a digital book set in 3D animation.
How to play the game in a nutshell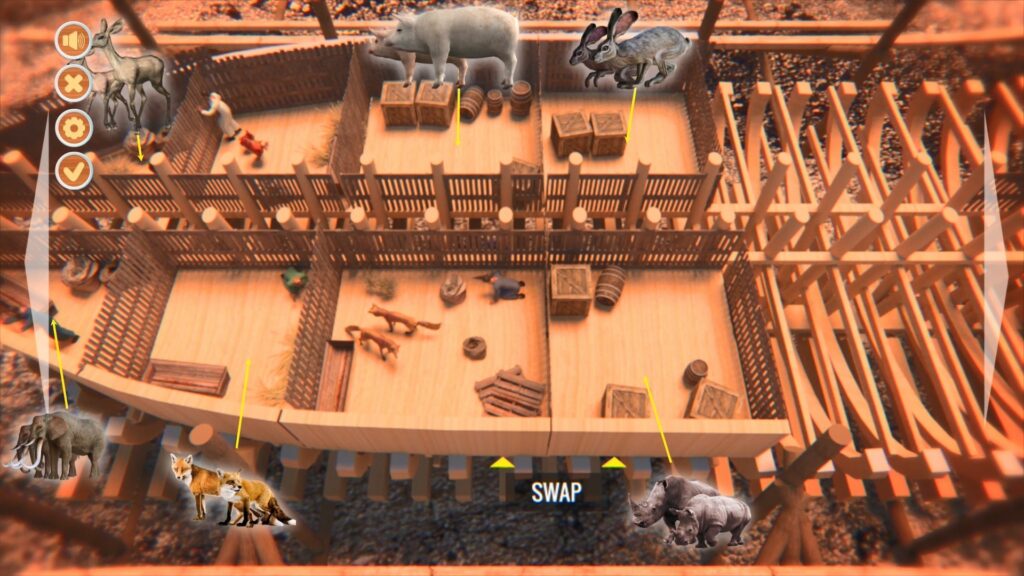 You can play it in two different modes:
First mode – the text of the book runs and the storyteller narrates the story
Second mode – the text of the book runs and your child reads the text of the story
Things to do and expect as you play the game
a. Enjoy a light and fun gaming vibe with a religious theme.
The art style of the game is light and fun, with adorable vector avatars that suit the theme well.
There is also a deep collection aspect with dozens of different animals to collect and a randomized element that adds replayability.
It also has a religious theme but keeps its holy references to a minimum to appeal to a wide audience.
With this, it stands out as the best option so far among several religious games on Facebook.
b. Meet the characters as you accomplish the mission.
Meet Noah and his family and work to attract and care for animals while building an elaborate ark.
c. Harvest feed from plants.
Unlike traditional farming games where crops are harvested to gain wealth, in this game, feed is harvested from plants and used to attract animals with special devices called attractors, and to keep them happy and healthy.
d. Capture animals.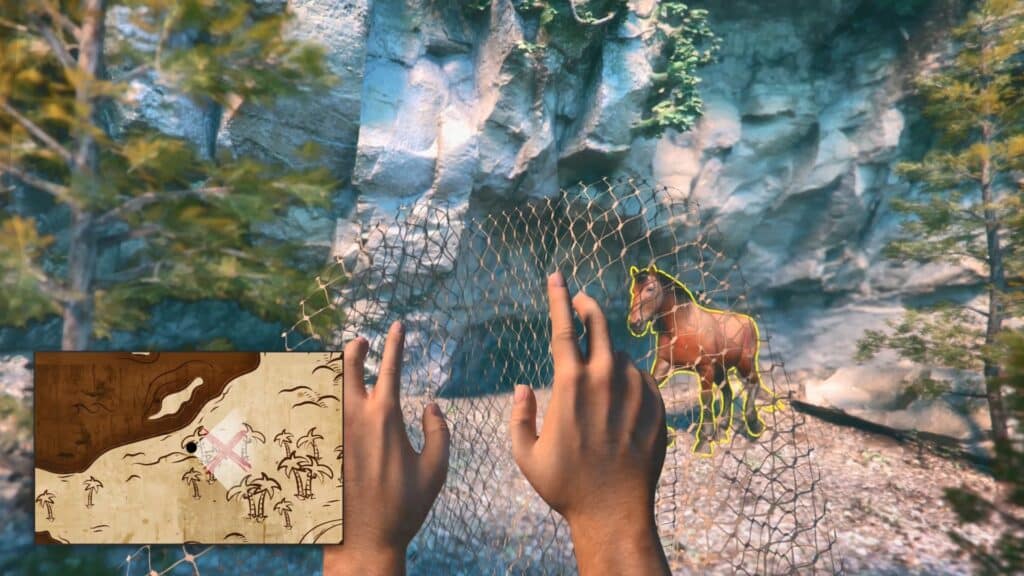 e. Build an ark.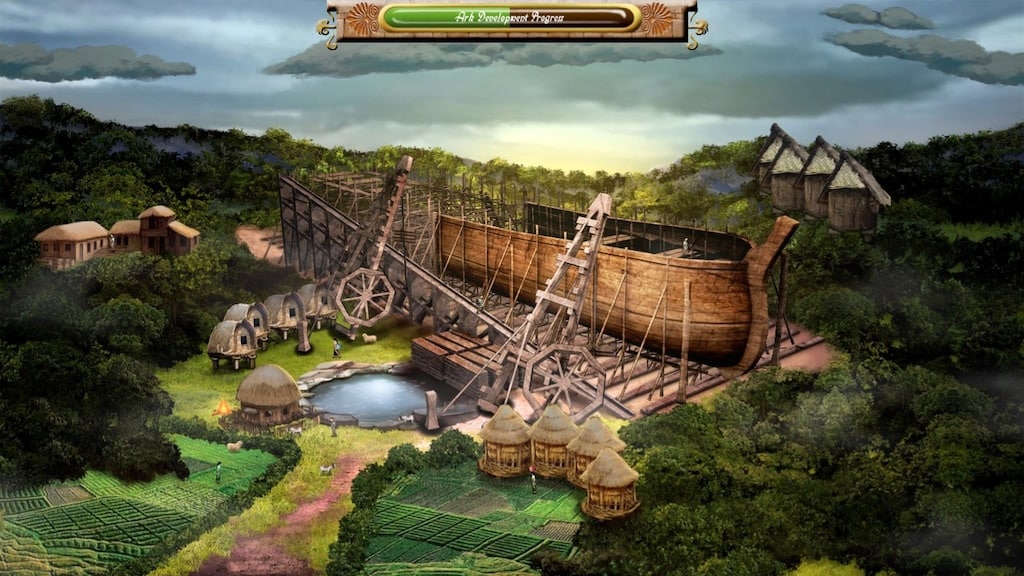 Building a bigger and better ark is your main goal.
This process requires resources like wood, pitches, and feed which can be harvested, collected, or purchased using Facebook credits.
Completing animal collections is also necessary to unlock higher ark stages.
f. Collect and purchase maps.
An element of suspense is introduced through the exploration mechanic, where a player's usable space is initially limited and can be increased by collecting or purchasing maps.
This opens up the opportunity to discover mystery chests with exclusive animal attractors.
g. Use standard mechanics as in other games of similar niche.
Noah's Ark uses standard mechanics found in similar games such as collection pieces found through farming, harvesting of animals, and chopping down of trees.
Completed collections provide rewards like experience points and coins. Typical game mechanics, right?
h. Purchase "energy" and decorate the land.
Every action in the game requires energy. Since this energy replenishes over time, you need to purchase more with Facebook credits.
In addition, decorate your land as you see fit. You can also invite friends to visit the area.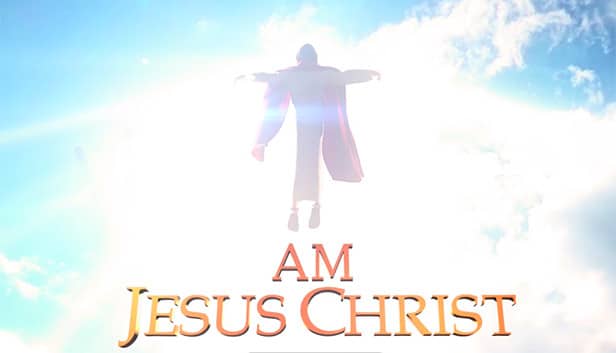 What is this game?
Developed and set to be released by PlayWay S.A. and Simula M in the fourth quarter of 2023, I Am Jesus Christ is another adventure simulation game playable on a desktop computer.
In this game, experience living the life of Jesus from His birth to His resurrection.
With this, you can perform amazing miracles, engage with various biblical characters, and travel from Jerusalem to Galilee.
Interesting, isn't it? You get a glimpse of how it was like to be the Messiah and Savior of the world.
What are some of its exciting features?
Engage with over 60 characters, including Jesus' disciples.
Reenact significant occurrences such as the Last Supper.
Acquire the power of the Holy Spirit and maximize its power through prayer.
What are some of its challenges?
a. Revisit Jesus' life.
What if you can go back in time over 2,000 years?
Through this game, experience living the life of Jesus in that period. Witness the significant events from His birth to the crucifixion and subsequent resurrection.
b. Follow His path.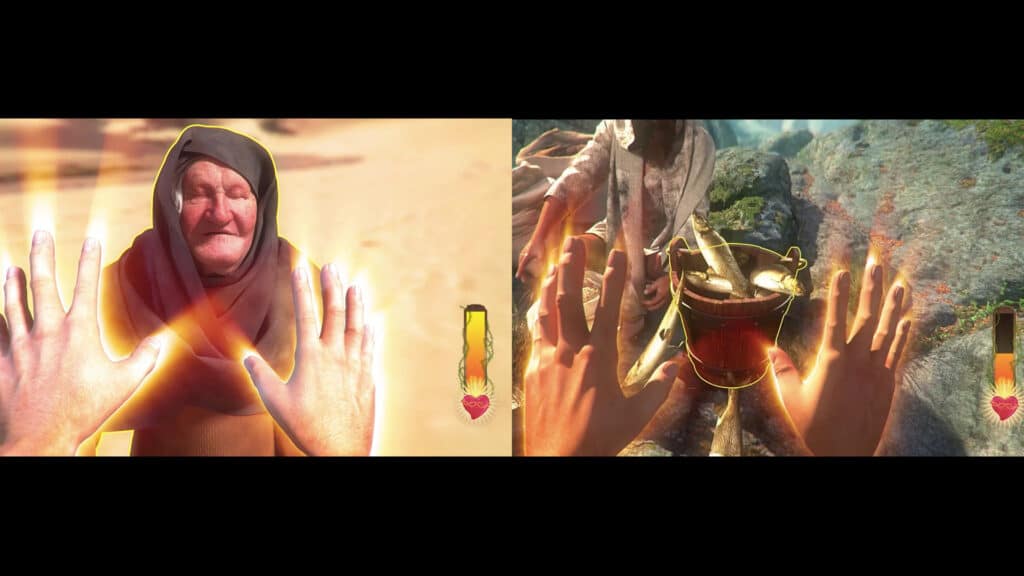 In this game, you will perform over 30 iconic miracles such as the feeding of the 5,000, healing of the leper, calming of the stormy sea, and giving sight to the blind.
Aside from these, you also get to travel through meticulously reconstructed versions of the Holy Land locales such as Jerusalem and Galilee.
c. Experience the Holy Spirit.
Acquire the power of the Holy Spirit and recharge it through prayer as brand-new concepts work in conjunction with timeless tales.
d. Save lives and souls.
Journey through over 10 hours of gameplay across the desert, water, and mountains.
Along the way, help people in need, restoring their faith and saving their lives as Jesus did.
All these events culminate in the famous story of Christ's crucifixion and resurrection.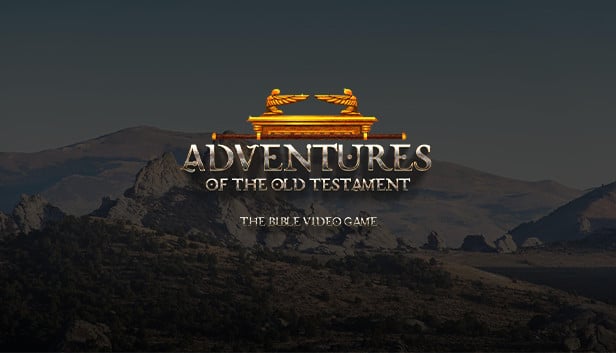 Developed and published by ROKIT Control on September 15, 2022, Adventures of the Old Testament is an action-adventure role-playing game (RPG) playable on desktop computers.
Set in 3D animation, you get to experience being in the shoes of Adam and Eve, Noah, Abraham, and many more in the Bible.
You can also participate in quest-based gameplay to relive the narratives of the Old Testament through exciting, action-packed levels.
What an engaging way to experience and interact with the biblical narrative!
What the game offers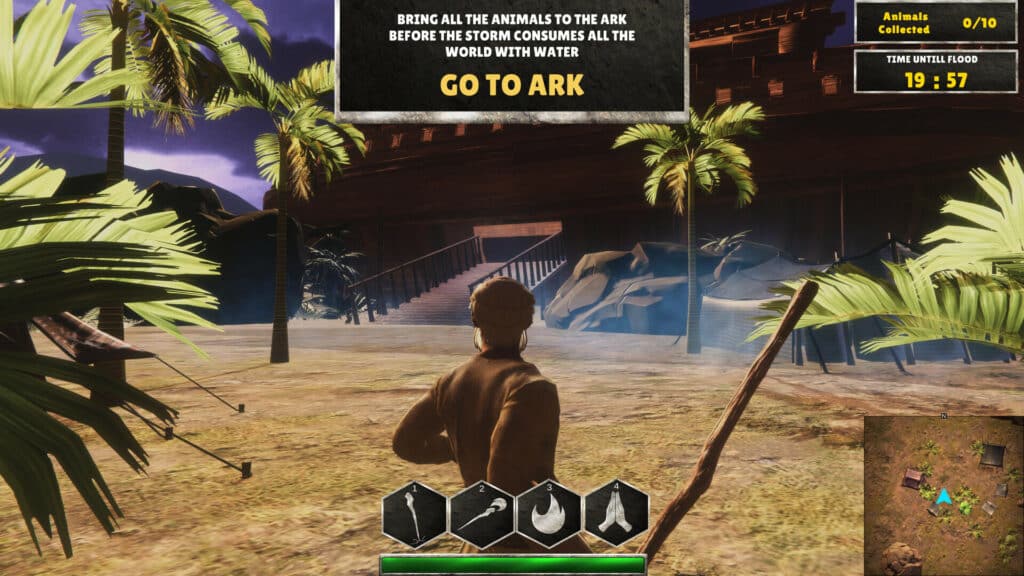 The game provides an interactive, action-adventure experience rooted in faith.
This setting allows you to engage with the Bible by reading, watching, and actively playing through its narratives.
Intended as an enjoyable, gamified journey through the Hebrew Scriptures, this game lets you:
Venture through the chapters of the Old Testament in role-playing scenarios featuring iconic biblical characters.
Digest the Scriptures in concise, easy-to-read summaries.
Watch animated episodes depicting biblical stories.
Assume the roles of various characters in quests during gameplay developed using Unity.
Access numerous hours of new animations released monthly.
Experience stories from the Old Testament that are suitable for all ages.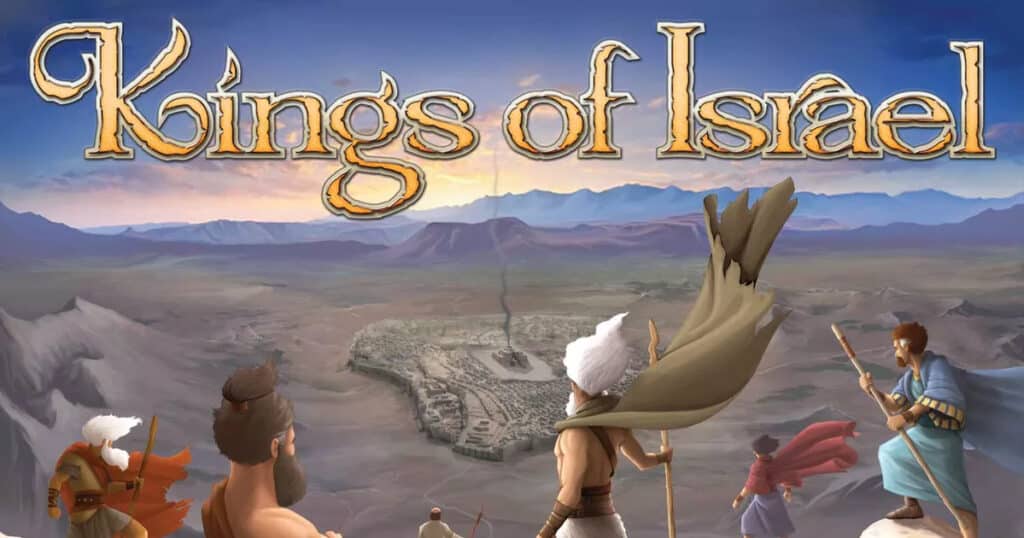 Are you familiar with the Kings of Israel board game?
If so, you now have an idea of the setting of this video game version of that game.
Specifically, it takes place in ancient Israel during the reign of its kings, extending to the time of Israel's destruction by Assyria.
So, what is the concept of the game? We'll get into it in just a bit.
As general information first, Kings of Israel is a strategic, turn-based computer game released on December 21, 2015. It is developed by Alastair John Jack and Lance Hill, and published by Funhill Games.
What is its concept?
To win this game, you take on the role of prophets who work together in combating the expanding evil in Israel and simultaneously construct the necessary altars.
The task ahead becomes challenging for your team of prophets as evil intensifies each turn, idols are potentially erected, and chaos persists under the rule of a corrupt king.
But with careful planning and strategic allocation of actions and resources, you can emerge victorious and face progressively tougher battles.
Sounds interesting?
What can you expect from the game?
a. Cooperative gameplay
You and your playmates work together as a team of prophets to achieve common goals and overcome challenges.
b. Strategic decision making
You must carefully plan your actions and allocate resources to effectively combat evil and build altars.
c. Evil growth mechanism
Each turn, evil grows within Israel. With this, you encounter increasing challenges and obstacles as the game progresses.
d. Altar building
Building altars is a key objective of the game. To accomplish this, you must collect specific resources and strategically place them.
e. Challenging kings
The presence of corrupt kings in Israel creates chaos and additional difficulties for you to navigate.
f. Difficulty level
This video game version allows you to level up the difficulty as you progress, offering increased challenges and replay value.
g. Bible study mode
This mode provides information and prompts questions about the historical period in Israel, allowing you to learn more about that time.
h. Win/Loss statistics
Detailed statistics of each player's win/loss record are available for tracking and analysis anytime.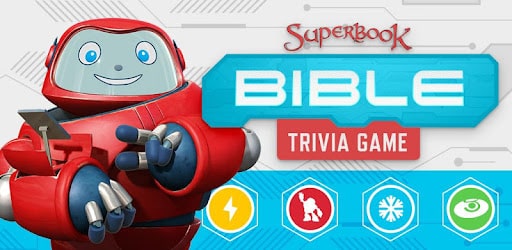 But before we dive into its features and game mechanisms, let's have an overview first.
This trivia game was developed and published by The Christian Broadcasting Network (CBN) on February 25, 2016.
Although it is mainly designed for mobile devices, it can also be installed on desktop and laptop computers by downloading it from BlueStacks.
Its exciting features
Over 1,000 Bible trivia questions
Various question types, including multiple-choice, true-or-false, and fill-in-the-blank
Three difficulty levels: easy, medium, and hard
Leaderboard to compete with friends and family
Power-ups to help you answer questions correctly
Its mechanics
Select the correct answer from the options provided.
You have a limited amount of time to answer each question. So, be sure to read the question carefully.
If you get a question wrong, you will lose a life. The game ends when you lose all of your lives.
But you can earn points for correct answers and use them to purchase power-ups. These power-ups can help you answer questions correctly or give you extra time to answer them.
The game also features a leaderboard, wherein you can compete with your friends and family for the highest score.
Interested in trying this game?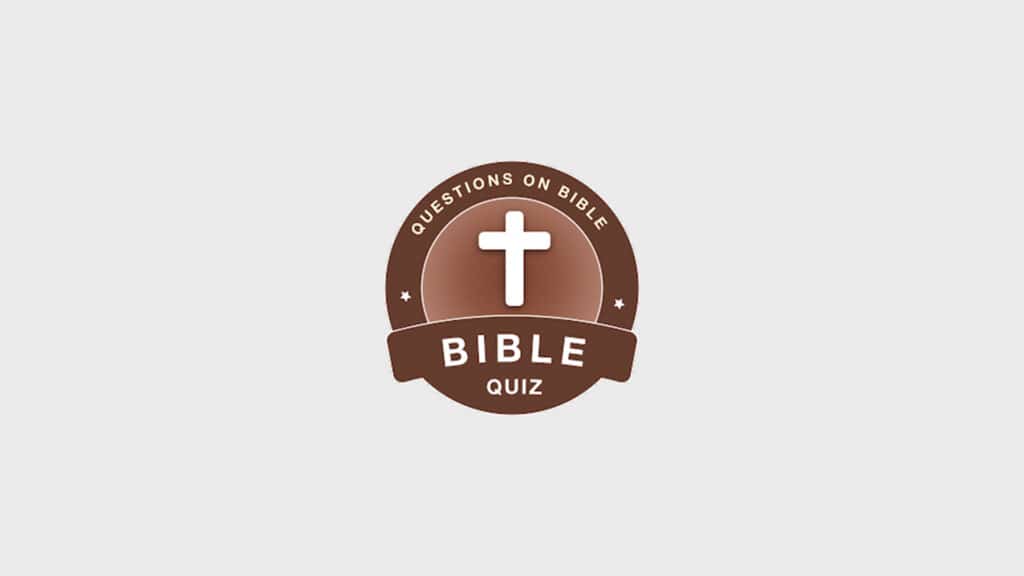 Overview of the game
Released by Quiz Mind Games on February 11, 2023, Bible Quiz 2023—Brain Game is an intellectual Bible trivia game for desktop computers and mobile devices.
Through its questions, the game helps its players understand the Bible and learn about the Christian beliefs and values.
Suitable for all ages, it is completely free and can be played offline. Interesting, isn't it?
Its features
Thousands of questions about the Bible and Christianity
Increasing difficulty as you progress
Ranking system
Option to invite friends to play with you
Google sign-in option
General leaderboard for player rankings
List of achievements to win
Option to share on Facebook and Twitter
Offline mode
5 power-ups (refreshing the question, eliminating half of the answers, revealing the correct answer, a "Genius" feature where Einstein gives you the correct answer, and a protection feature that preserves your game if you answer incorrectly)
Comprehensive questions from the Old and New Testaments
Knowledge test on Bible verses and detailed stories
Cloud-based point saving
Let Us Hear From You
Did you enjoy this article?
Which of the 7 games featured did you find the most interesting enough to try? Why?
Share your thoughts with us by commenting below.
For some of the best Bible game apps to play with friends on mobile devices, check this out.
Finally, consider subscribing to Heroes: The Bible Trivia Game and downloading our app from Google Play and App Store.