Could you believe that God is real? What will happen if you don't?
In this article, let's discover:
5 benefits of believing God is real
5 disadvantages of not believing so
But first, let's determine the truth behind the rumor that God is real but He doesn't exist.
Is It True That God is Real But He Doesn't Exist?
First, what's the difference between reality and existence?
We often use the terms 'reality' and 'existence' interchangeably. We even consider them synonymous. But the truth is, they aren't necessarily the same.
According to Merriam-Webster Dictionary, reality is the "quality or state of being real" and the "totality of real things and events."
To illustrate this, when you say a human being is a living thing, it's a universally accepted fact that no one can question.
Now, let's move on to existence.
The same dictionary defines it as the "totality of existent things" and being in a "limiting condition or under a particular aspect."
Using the same illustration, when you say someone exists, it means he or she lives now but may die anytime.
To sum it all up, reality is permanent as it is the truth or fact about someone or something. On the other hand, existence is temporary as it only pertains to the life or experience possessed by a person or thing.
Does it make sense?
Now, let's put those concepts in the context of God.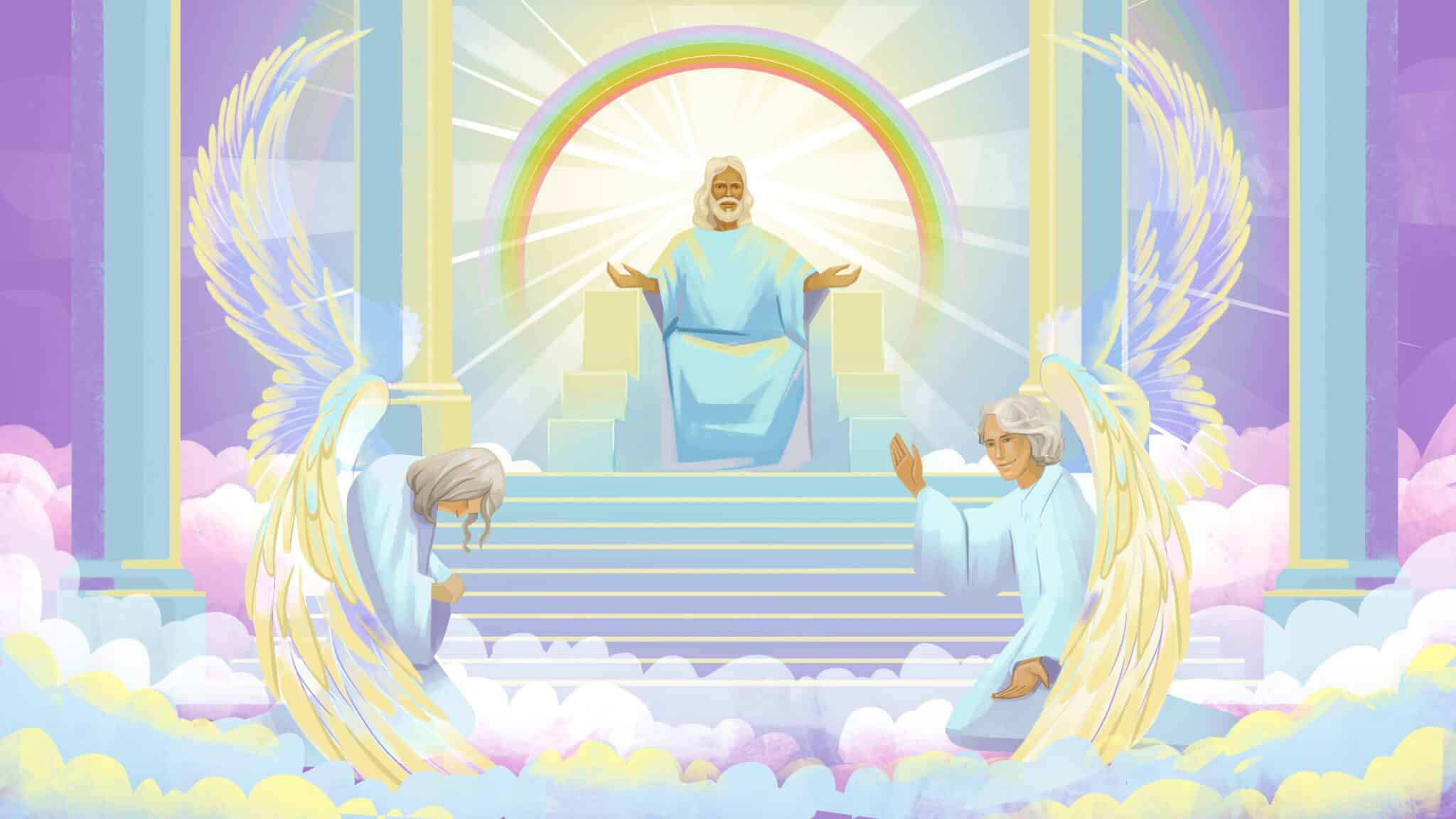 Having learned the difference between reality and existence, you now probably have an idea what they mean in the context of God.
Obviously, God's reality emphasizes that He is a real divine Being.
He Himself affirms this by saying, "I am the Lord, and there is no other; apart from Me, there is no God" (Isaiah 45:5, NIV).
Even His creatures attest to His divine reality, power, and glory.
"Before the mountains were brought forth, or ever You had formed the earth and the world, from everlasting to everlasting, You are God" (Psalm 90:2, ESV).
"For since the creation of the world, God's invisible qualities—His eternal power and divine nature—have been clearly seen, being understood from what has been made" (Romans 1:20, NIV).
Now, let's head on to existence.
Based on its definition, existence may somehow relate to God but it doesn't necessarily define His entirety.
Why?
God has no beginning and end (Revelation 22:13; Ellen White, The Acts of the Apostles, 581.4). So, how can we say He exists?
As such, it's better to say He is real than He exists, as this Bible study module points out too.
Finally, let's answer the question.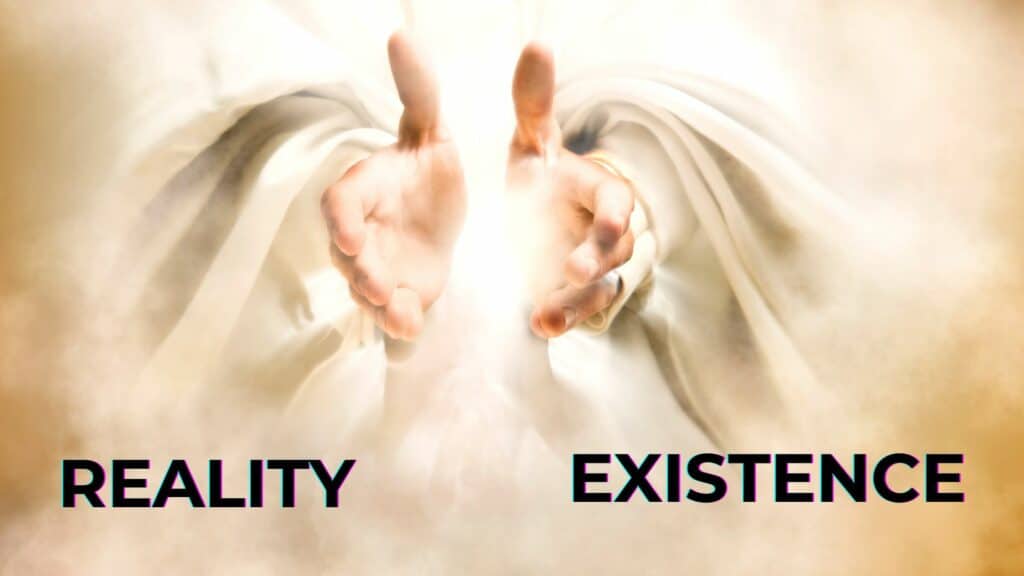 Existence is determined only over a period of time. Like the human life, it endures and persists as long as it exists.
Speaking of human life, no matter how much we take care of our health, we are all destined to die because we are mortals.
That's so sad but that's part of reality, right?
"Our days may come to seventy years, or eighty, if our strength endures; yet the best of them are but trouble and sorrow, for they quickly pass, and we fly away" (Psalm 90:10, NIV).
"The life of mortals is like grass; they flourish like a flower of the field; the wind blows over it and it is gone, and its place remembers it no more" (verses 15-16 of chapter 103, NIV).
"All go to the same place; all come from dust, and to dust all return" (Ecclesiastes 3:20, NIV).
Even natural sciences agree with this mortal nature of actual existence on earth.
Over time, cells accumulate damage. As a result, vital organs begin to deteriorate, leading to failure of essential bodily functions and eventually, death.
Simply put, "we die naturally because our cells die" 1.
Obviously, this concept of mortal existence doesn't apply to God because He is "immortal" (1 Timothy 6:16, NIV). He is "alive for ever and ever" (Revelation 1:18, NIV).
To conclude, while we can say He exists, it's more reasonable to affirm that He is real.
Got the point?
5 Benefits of Believing That God is Real
1) You will have a sense of purpose in life.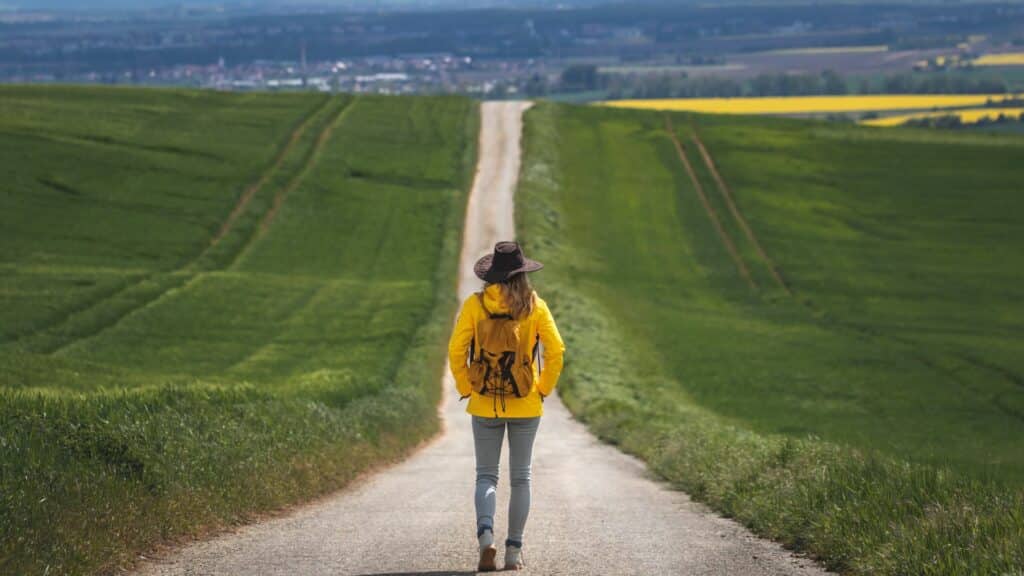 In today's fast-paced and complex world where the abundance of choices and possibilities can be overwhelming, it's easy to feel lost, misguided, or uncertain about life's direction.
But believing in the reality of God gives you a sense of purpose in life.
God said, "…everyone who is called by My name, whom I created for My glory, whom I formed and made" (Isaiah 43:7, NIV).
Also, He has "plans to prosper you and not to harm you, plans to give you hope and a future'" (Jeremiah 29:11, NIV).
Finally, "we are God's handiwork, created in Christ Jesus to do good works, which God prepared in advance for us to do" (Ephesians 2:10, NIV).
With these inspiring promises, how can believing that God is real not help you understand the meaning of your life?
2) You will have a sense of gratitude.
Getting accustomed to the comforts and blessings of life, it's easy to take them for granted. It's easy to attribute them solely to chance or natural processes.
But believing in the reality of God makes you realize that life is a gift from Him and every blessing comes from Him.
"All things were made through Him, and without Him was not any thing made that was made. In Him was life, and the life was the light of men" (John 1:3-4, ESV).
"Every good and perfect gift is from above, coming down from the Father…" (James 1:17, NIV).
With this realization, you become grateful for every aspect of your human existence.
Eventually, you wake up every morning with these words of praise and thanks to God: "I praise You, for I am fearfully and wonderfully made. Wonderful are Your works; my soul knows it very well" (Psalm 139:14, ESV).
3) You will appreciate God's love for you.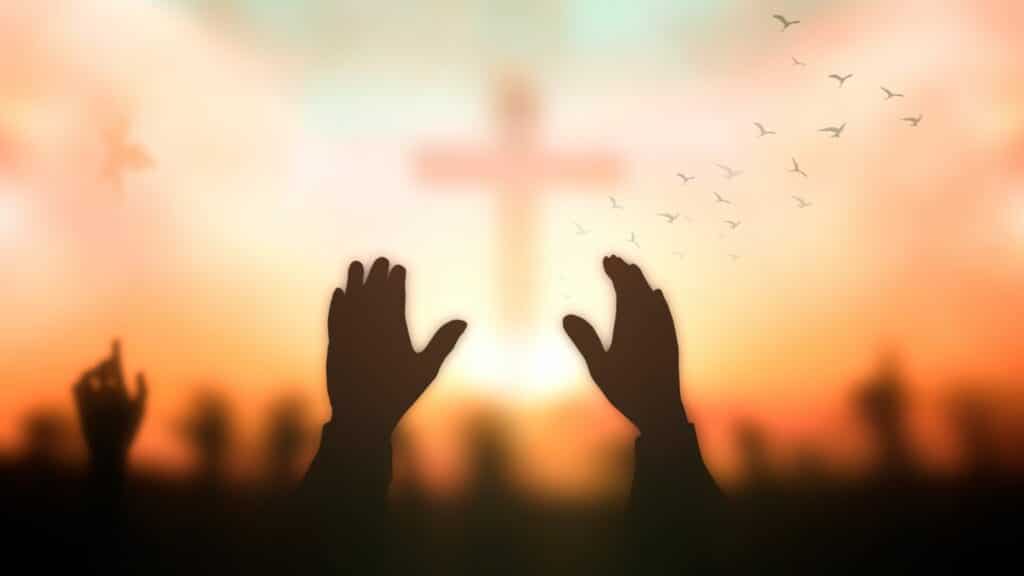 Acknowledging the presence and reality of God makes you realize and appreciate how much He loves you.
He so "loved the world that He gave His one and only Son, that whoever believes in Him shall not perish but have eternal life" (John 3:16, NIV).
That's right! He loves you that He died on the cross to redeem you from sin and let you live forever with Him in heaven.
Indeed, "give thanks to the Lord for His unfailing love and His wonderful deeds for mankind" (Psalm 107:21, NIV)!
4) You will gain hope and comfort in times of difficulty.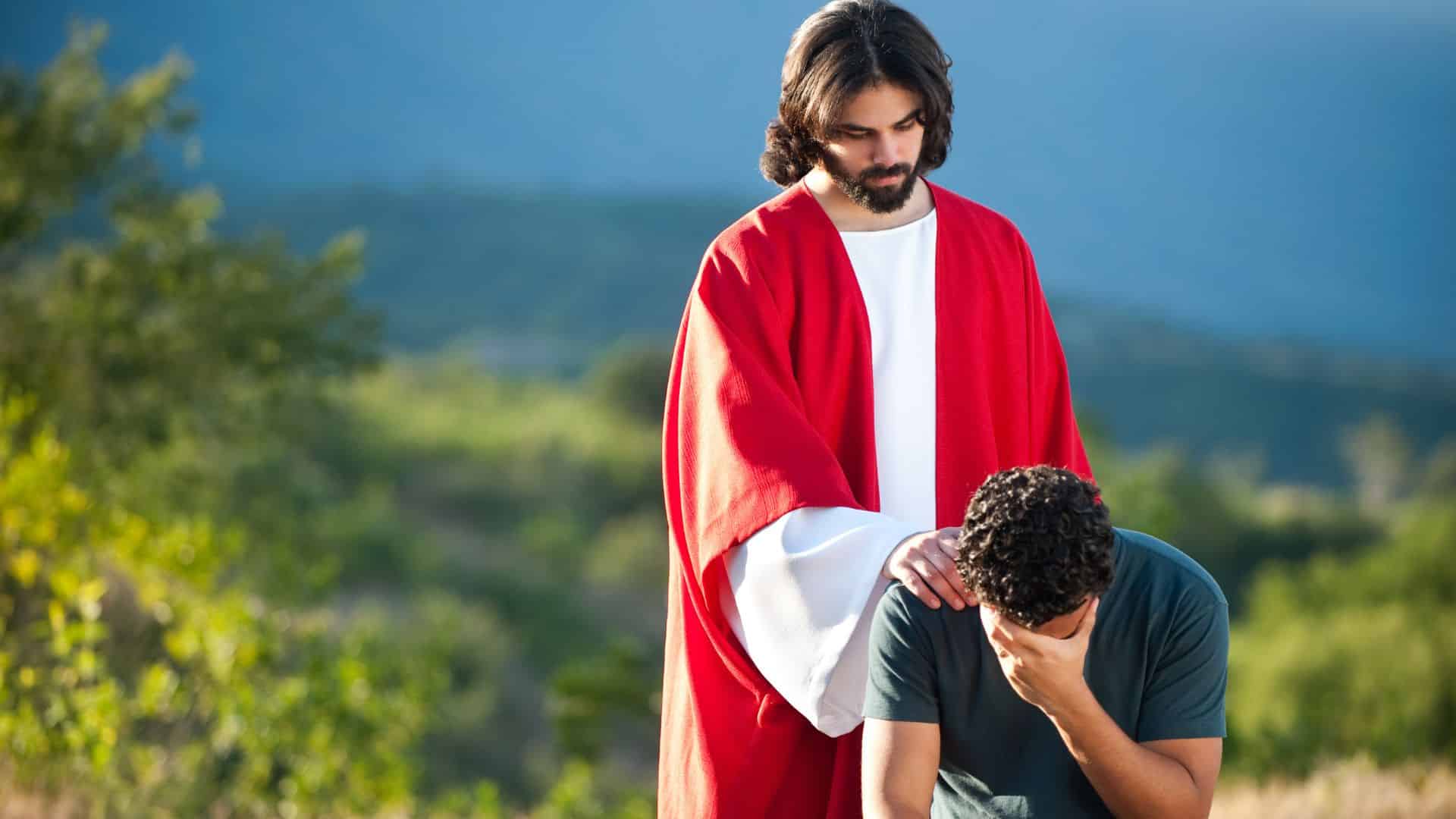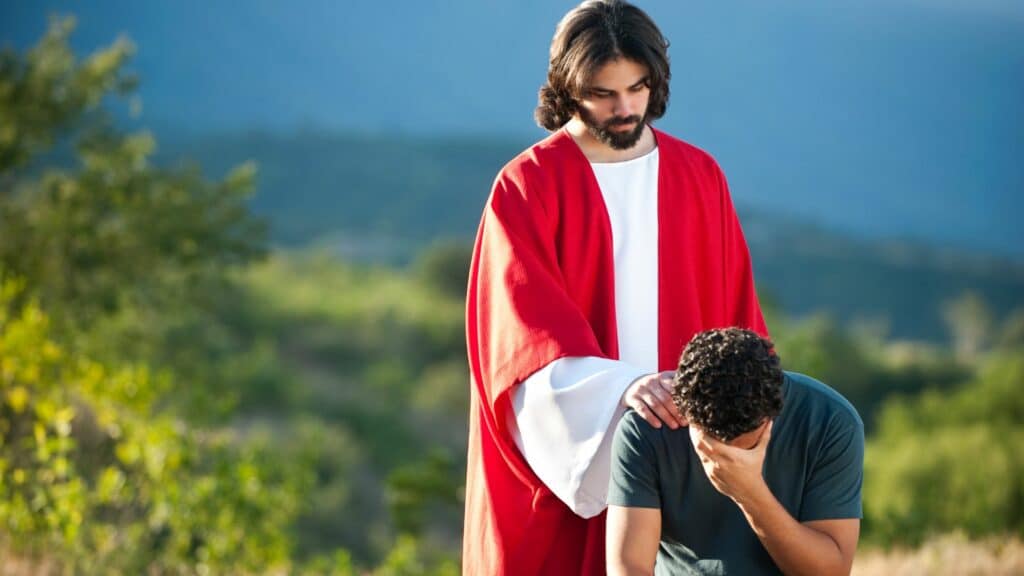 In challenging times, it's easy to lose hope and just give up the fight. Emotions of defeat and desperation overshadow the glimmer of optimism that it becomes difficult to find a way out.
But "the Lord is close to the brokenhearted." He "saves those who are crushed in spirit" (Psalm 34:18, NIV).
He is "our refuge and strength, an ever-present help in trouble" (verse 1 of chapter 46, NIV).
Isn't that encouraging?
So, "do not fear, for I am with you; do not be dismayed, for I am your God. I will strengthen you and help you; I will uphold you with My righteous right hand" (Isaiah 41:10, NIV).
"Do not be anxious about anything, but in every situation, by prayer and petition, with thanksgiving, present your requests to God. And the peace of God, which transcends all understanding, will guard your hearts and your minds in Christ Jesus" (Philippians 4:6-7, NIV).
Indeed, with God, there's always find hope and comfort in challenging times.
5) You will strive to be like Him.
"God is love. Whoever lives in love lives in God, and God in them." This love "endures forever" (Psalm 136:1; 1 John 4:16, NIV).
"His works are perfect and all His ways are just. A faithful God Who does no wrong, upright and just is He" (Deuteronomy 32:4, NIV).
He is a "compassionate and gracious God, slow to anger, abounding in love and faithfulness" (Exodus 34:6, NIV).
"His compassions never fail. They are new every morning; great is [His] faithfulness" (Lamentations 3:22-23, NIV).
These verses remind us that God is loving, perfect, just, faithful, compassionate, gracious, and patient.
So, as His believer and follower, wouldn't you have the desire to develop a character like His?
5 Disadvantages of Not Believing in His Reality
1) You might feel like your life is empty and meaningless.
We learned earlier that believing in the reality of God gives you a sense of purpose in life (Jeremiah 29:11; Ephesians 2:10). So, doubting it possibly means the opposite.
Specifically, not believing in Him may lead to questioning your origin, purpose of existence, and meaning of life.
This lack of spiritual foundation may result in existential isolation, anxiety, and a search for alternative sources of meaning (Psalm 42:1-2; Matthew 5:6).
For instance, "many turn to science for answers, tuning [their] great radio telescopes in on the heartbeat of the stars, as if to ask, 'Is there anyone out there who knows me? Who cares for me?'" 2.
Unfortunately, "science has no answer." It "cannot tell us why there is an atom, why human beings exist, [and] why there is a universe at all" 3.
It is only by believing in God that you can realize that "life does have meaning," that you are "not alone in the universe," and that "Someone out there cares" for you 4.
So, to wrap up, believing in the reality of God gives you a sense of meaning and purpose in life.
2) You might have a limited view and appreciation of God's divinity, power, and love.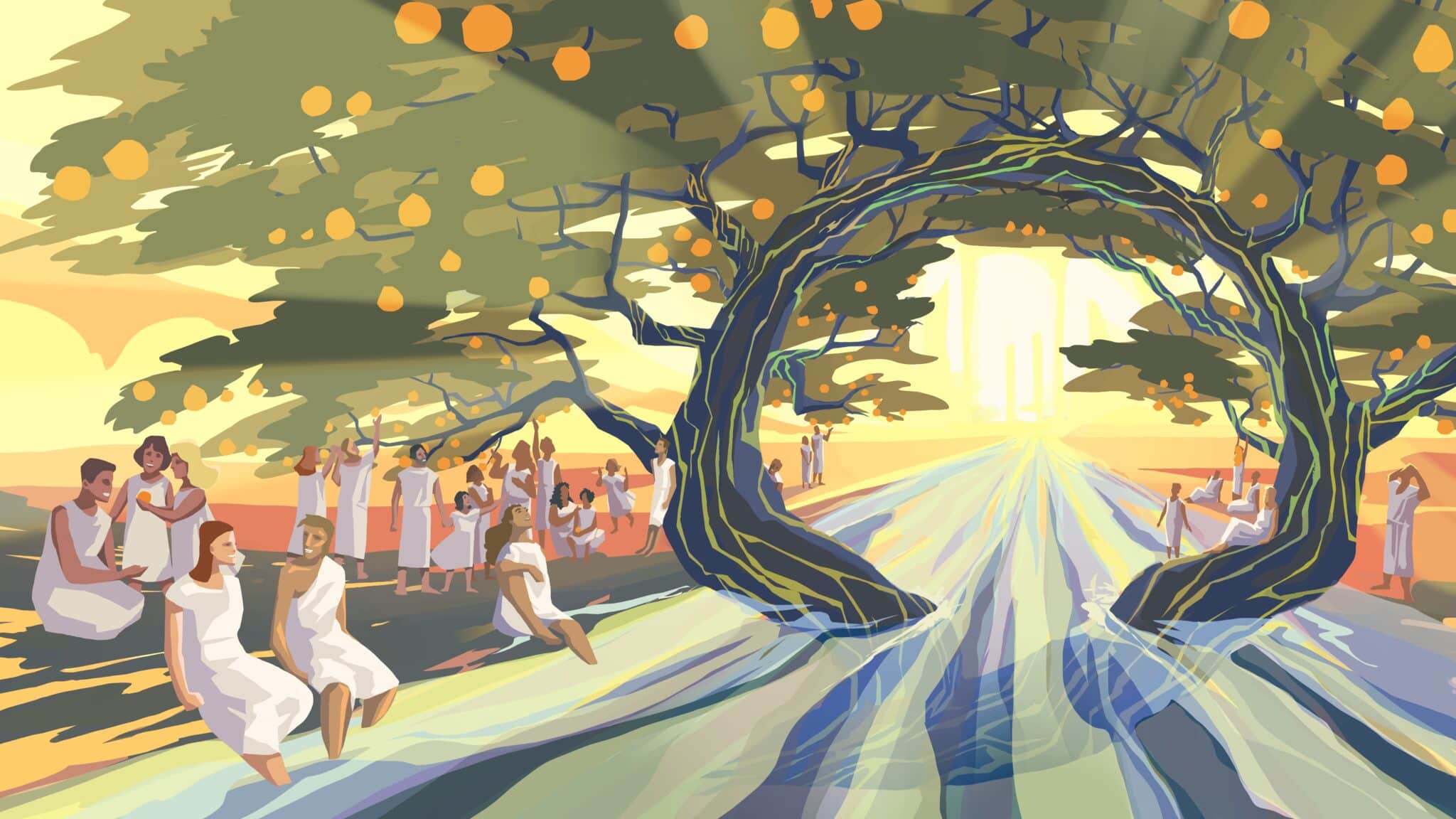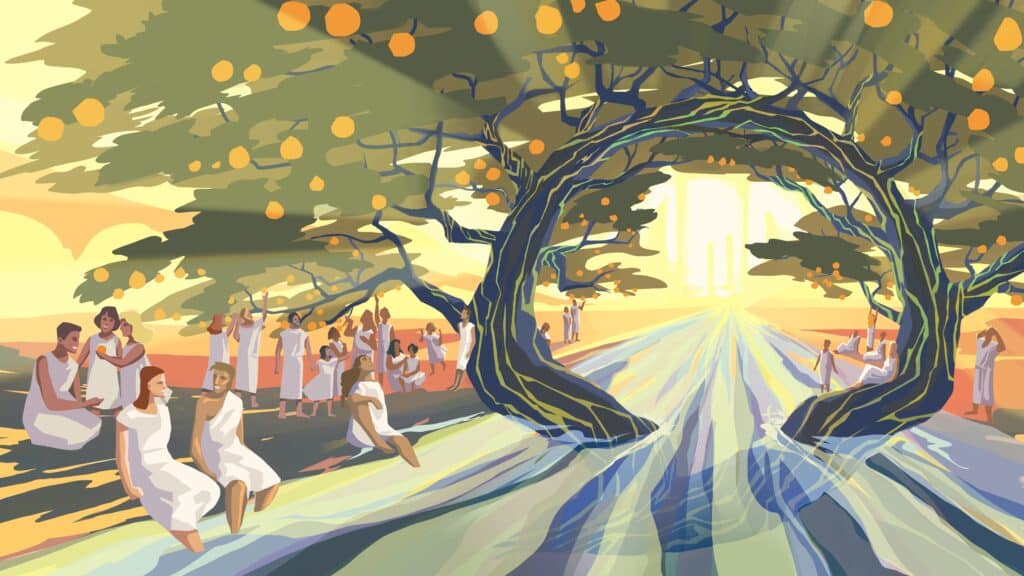 Disbelief in God's reality may dismiss the notion of a higher power beyond the material world (Romans 1:20; Hebrews 11:3).
Without acknowledging His divine presence, you may view life as solely bound to the physical realm, devoid of spiritual dimensions.
As such, you may have a limited understanding of existence and sense of appreciation of God's transcendence and sovereignty over the universe (Romans 1:20) 5.
But if you believe that God is real, you will learn to recognize that He is beyond what the human mind can understand and worldly powers can attain.
In fact, "the Almighty is beyond our reach and exalted in power." His is "the greatness and the power, and the glory and the majesty and the splendor, for everything in heaven and earth" is His (Job 37:23; 1 Chronicles 29:11, NIV).
Also, you will realize how great His love is, that He died for your sins. In return, you're compelled to love Him back (1 John 4:8, 16)
3) You might not obtain a moral foundation that promises divine knowledge and wisdom.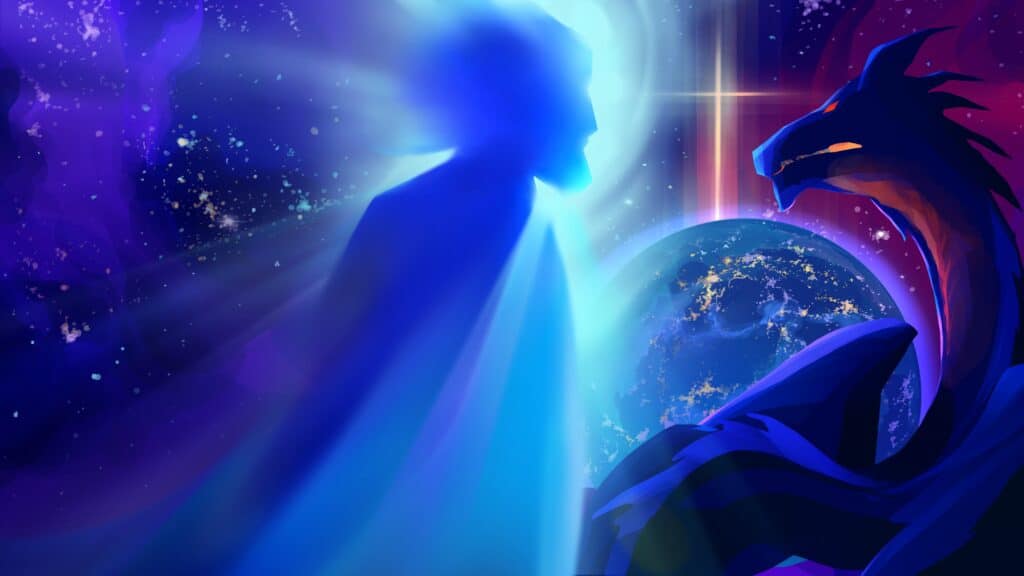 Since God alone is perfect, only He can set absolute moral standards (Psalm 18:30). He is the only divine Authority.
Knowing this, disbelief in His reality may lead you to forming subjective human opinions, making it difficult to discern right from wrong 6.
But by recognizing the reality of God, you will obtain divine knowledge and wisdom to discern things through His eyes. You will learn to distinguish between right and wrong, and be more responsible of your actions.
As Proverbs 1:7 (NIV) emphasizes, "the fear of the Lord is the beginning of knowledge, but fools despise wisdom and instruction."
So, "if any of you lacks wisdom, you should ask God, Who gives generously to all without finding fault, and it will be given to you" (James 1:5, NIV)
4) Hope and comfort may be difficult to find.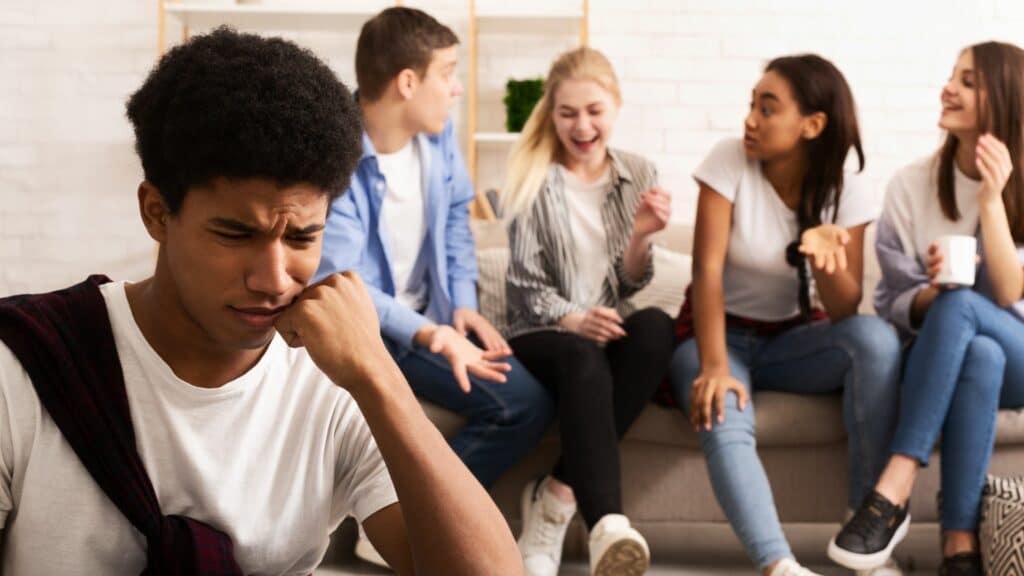 People who don't believe that God is real may struggle to find hope and comfort in difficult times because their perspective is confined in the material world (Job 8:13; Psalm 10:4).
They don't acknowledge that He is present and is in control of everything. As such, they may end up feeling isolated and anxious of the things around them.
In contrast, those who believe in the reality of God can find hope and comfort in His unfailing love and faithfulness (Psalm 33:22, 147:11).
Their faith in Him gives them strength amid trials and tribulations (Psalm 46:1; Isaiah 43:2).
Through prayer and His guidance, they receive peace that surpasses understanding (Psalm 55:22; Philippians 4:6-7).
They also take comfort in the knowledge that God is with them, providing strength and encouragement in times of distress (Joshua 1:9; Isaiah 41:13).
Ultimately, their hope is firmly anchored in His promises, leading them to experience true peace and comfort through faith (John 16:33; Hebrews 6:19).
5) You might miss out on the gift of eternal life.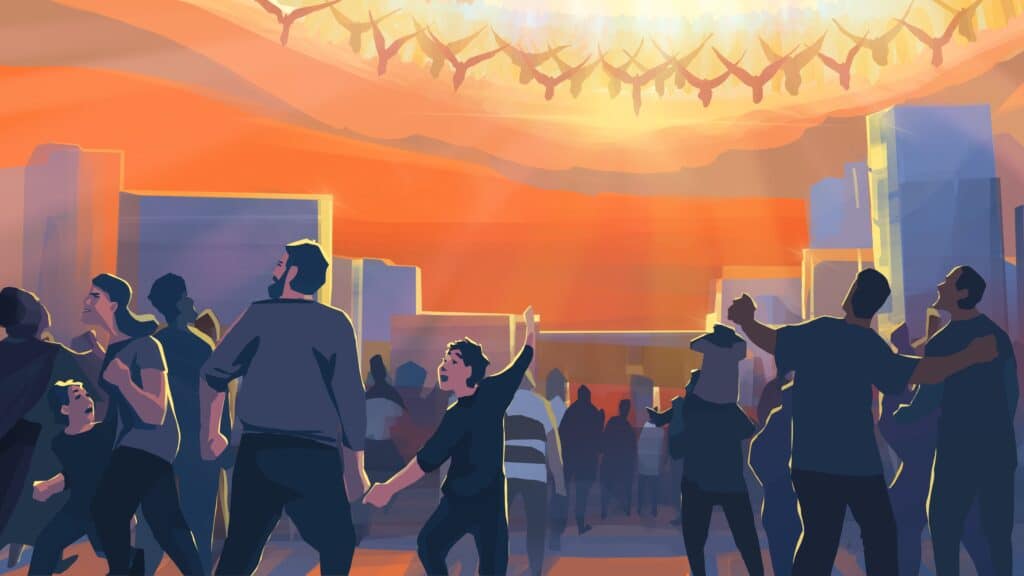 Eternal life is a gift from God that comes only through faith in Christ (John 3:16; Romans 6:23; Ephesians 2:8-9).
But the essence of this gift is knowing the Giver Himself. So, without knowing and believing in Him (John 17:3), you might miss this gift.
Knowing God involves "experimental, living knowledge" that "leads to life eternal. There is no salvation in knowledge alone, but neither can there be salvation without knowledge" (Romans 10:13-15) 7.
This saving knowledge is "centered upon the 'true God,' in contrast with false gods, and upon Jesus Christ."
So, again, it is only by knowing, believing in, and having faith in Him can you receive the gift of eternal life.
Once you receive it, you are assured of your eternal destiny and the promise of dwelling with Him in heaven (John 5:24; 1 Thessalonians 4:16-17).
All this is possible because God, in His very nature, is love by which "we were made to think, feel, and live like [He] thinks, feels, and lives" 8.
And by relying on this love, we are drawn to abide in Him (1 John 4:16).
Such a wonderful promise!
Can You Share Your Thoughts With Us?
Did you enjoy this article? What have you learned so far?
Share your thoughts with us by commenting below.
To learn more about the reality of God, study this lesson: Season 1 Lesson 1: Is God Real?
REFERENCES