You probably know that story when Peter and John healed a lame man. But perhaps, you don't know the details yet.
In this article, know more about the following:
Peter and John
Their ministry together
The lame man
The story of healing
The 10 epic things that happened that day
Let's begin.
Who Were the Characters?
Peter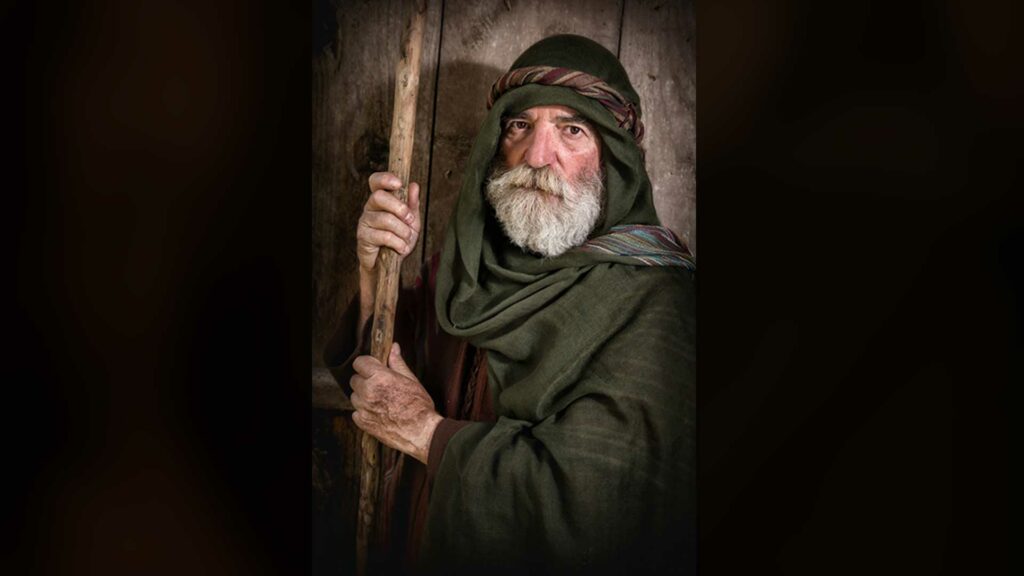 Probably, you know Peter.
I mean, why not? He was one of the most well-known disciples of Jesus.
But there are things you still probably don't know about him.
Let's discover them!
His family and residence
Jonas was Peter's father and Andrew was his brother (John 1:40, 21:15).
He grew up in Bethsaida and Capernaum (John 1:44; Matthew 8:5-17).
His occupation before knowing Jesus
Peter worked as a fisherman at Capernaum, together with Andrew, James, and John 1.
Unfortunately, these men couldn't eat their catch of fresh fish.
Why and how?
Based on their contract with the tax collector, fresh fish would only be sold for the rich people. As such, they could only get processed fish in return.
So unfair, huh?
What would you do if you were in their situation? Would you fight for your right?
How did he meet Jesus?
Andrew, Peter's brother, was listening to John the Baptist's preaching about the coming of Jesus. In fact, He was with them already, according to the baptist.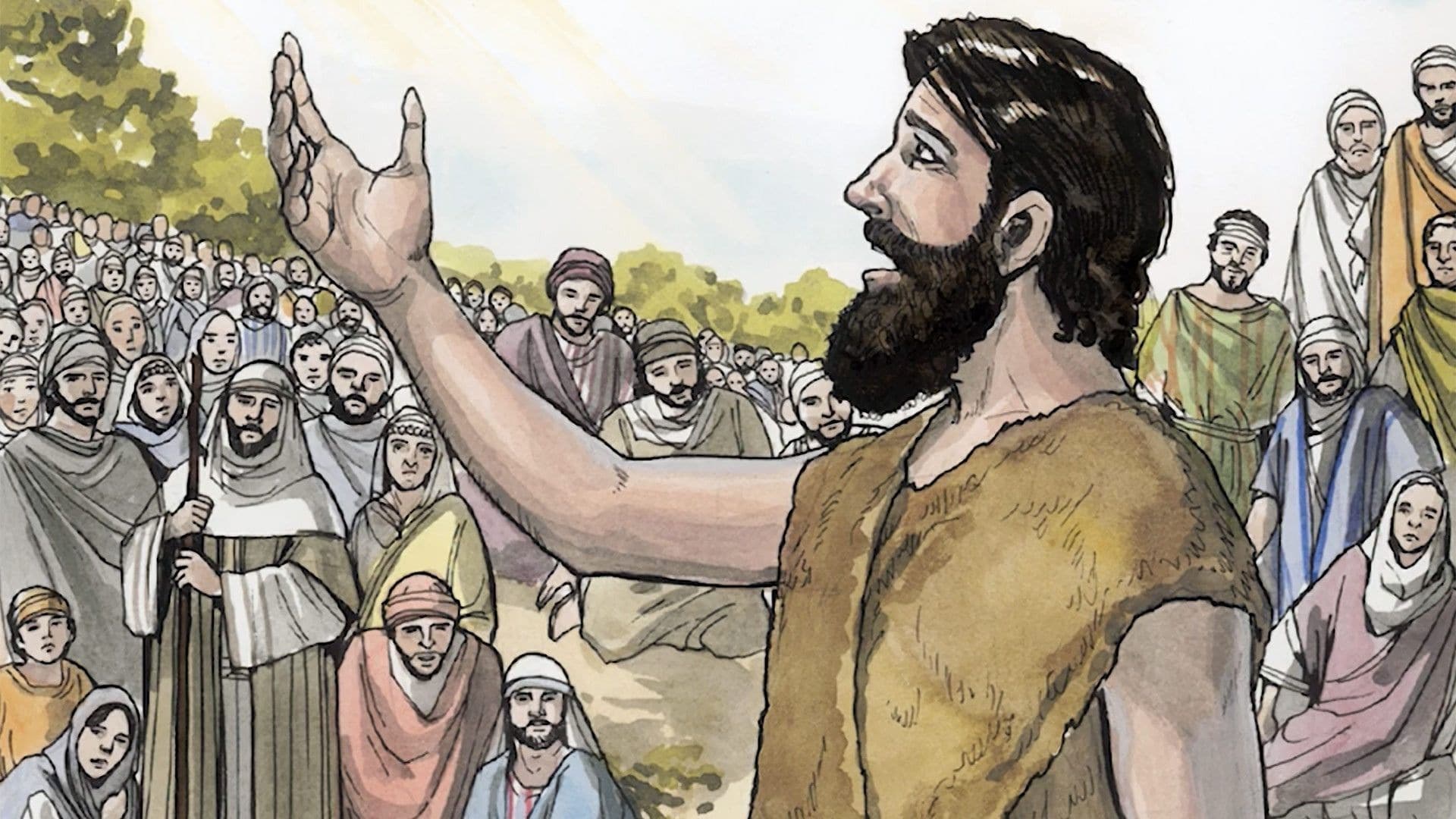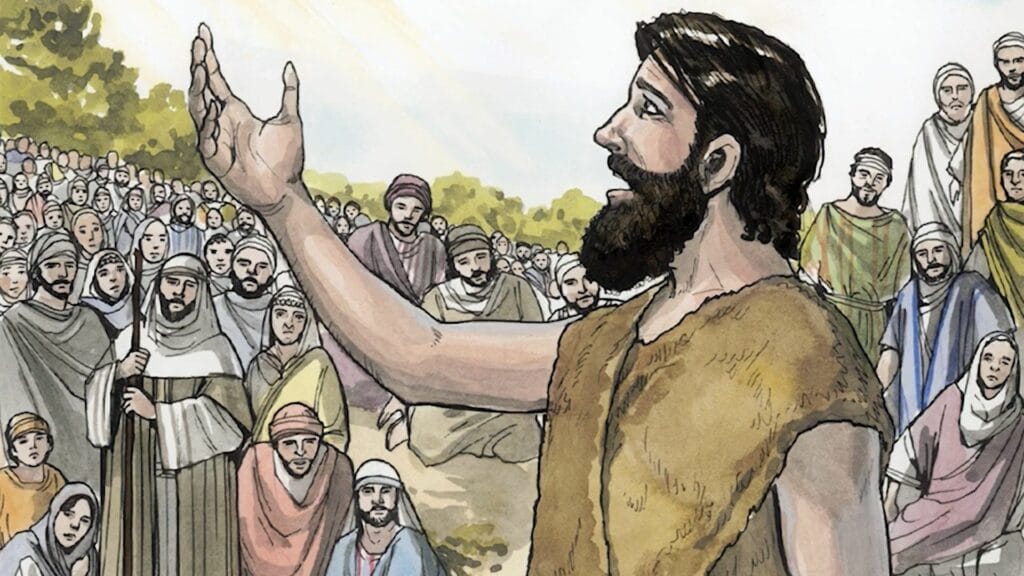 Andrew must have been amazed and excited.
It's like having an opportunity to finally meet and shake hands with your favorite actor.
Guess what! Andrew decided to follow Jesus right away (John 1:40). To his excitement, he called Peter to meet Him.
And would you believe it? That day, Peter followed Jesus too 2.
Such a quick decision, huh!
Well, they must have heard a lot of good things about Jesus before meeting Him in person. They've been waiting for Him since then.
His life with Jesus
Together with James and John, Peter belonged to Jesus' three closest disciples.
With this, he saw how Jesus transfigured (Luke 9:28). He was also there when He prayed in Gethsemane (Matthew 26:36-46).
But, like other disciples, Peter also had his embarrassing moments with Jesus that made him regret a lot.
For instance, he almost drowned while trying to walk on water (Matthew 14:28-33).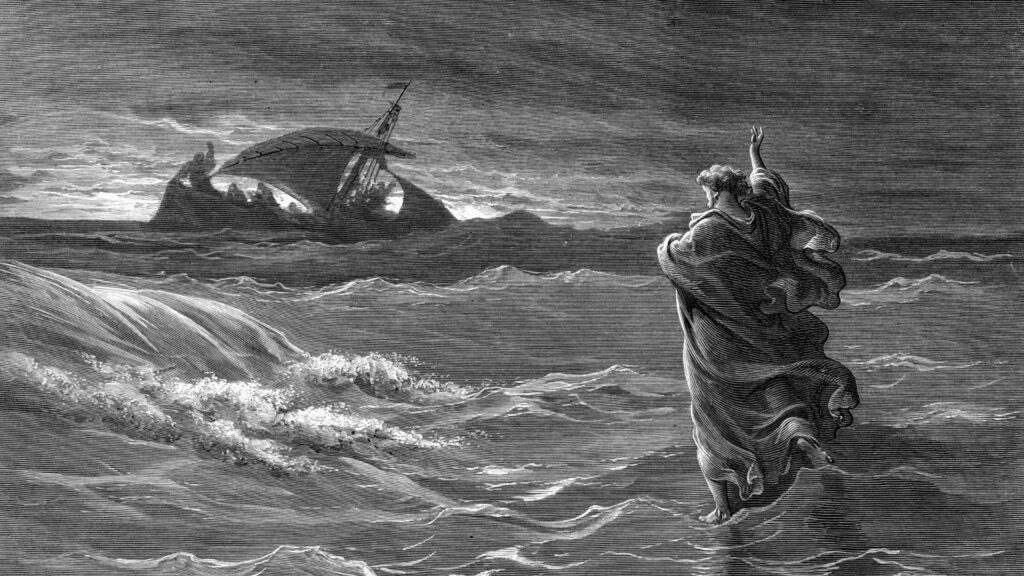 How?
Well, can you remember your worst show-off experience?
Let's say you wanted to show your playmates that you could fly from the roof of your house. But you ended up falling, embarrassed enough to realize how crazy and desperate you were to try an impossible thing.
That was what Peter might have felt when he tried to prove to the other disciples that he could come out of the boat and walk with Jesus on the water.
But fear and doubt overcame him until he began sinking. But thanks to Jesus for grabbing his hand immediately!
Another instance was when some people recognized Peter as one of Jesus' followers. But he was afraid the people would associate him with His trial and crucifixion. So, he denied them, saying he didn't know Him.
Suddenly, the rooster crowed—exactly what Jesus foretold (Luke 22:54-62; John 13:31-38).
Imagine how guilty he felt that he denied his own Master.
But despite all these, the Holy Spirit transformed Peter into a humble, dedicated apostle after Jesus' ascension.
He became active in preaching His Word. The church in Antioch was one of those that he ministered to (Acts 11:19-30).
John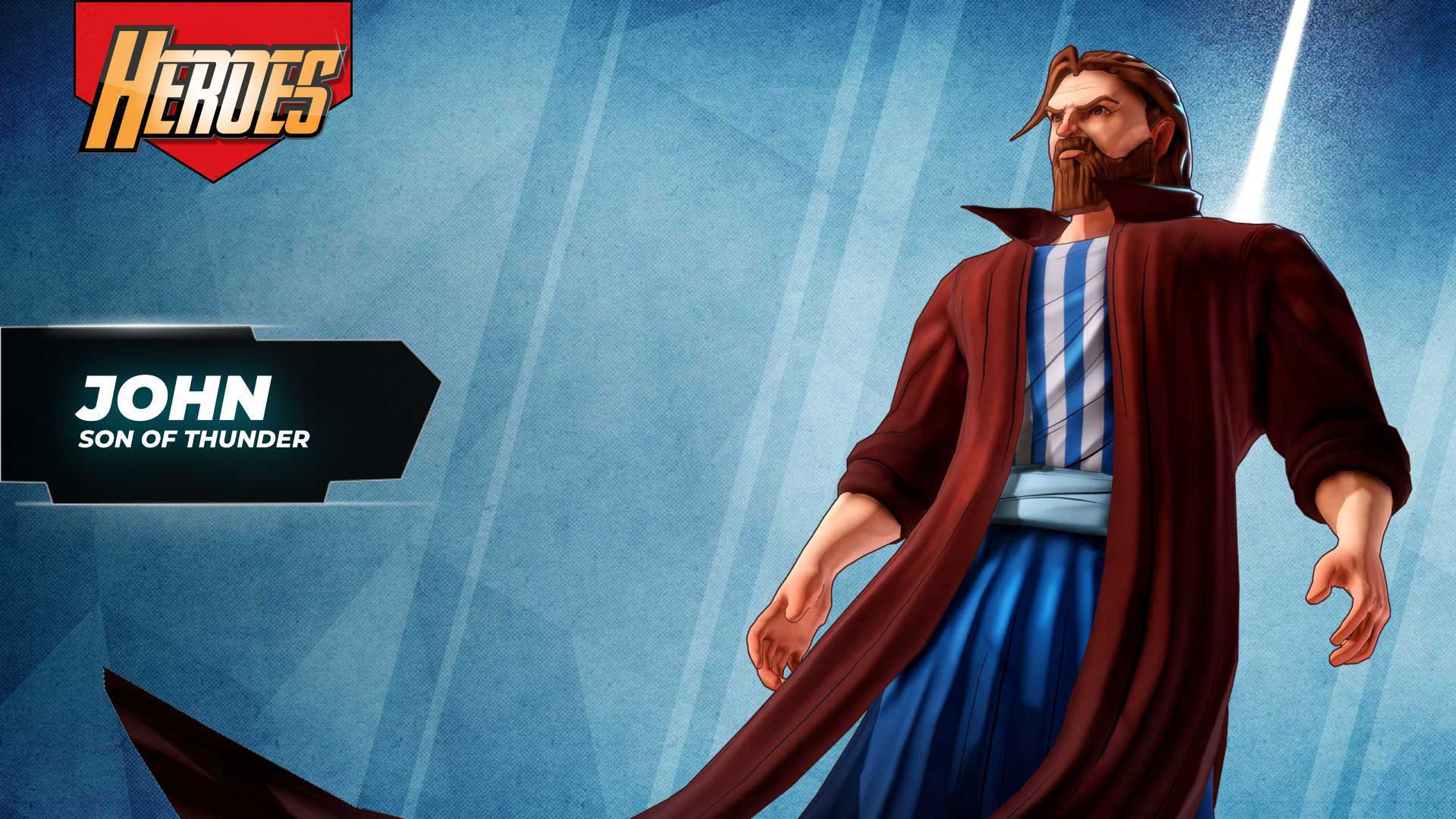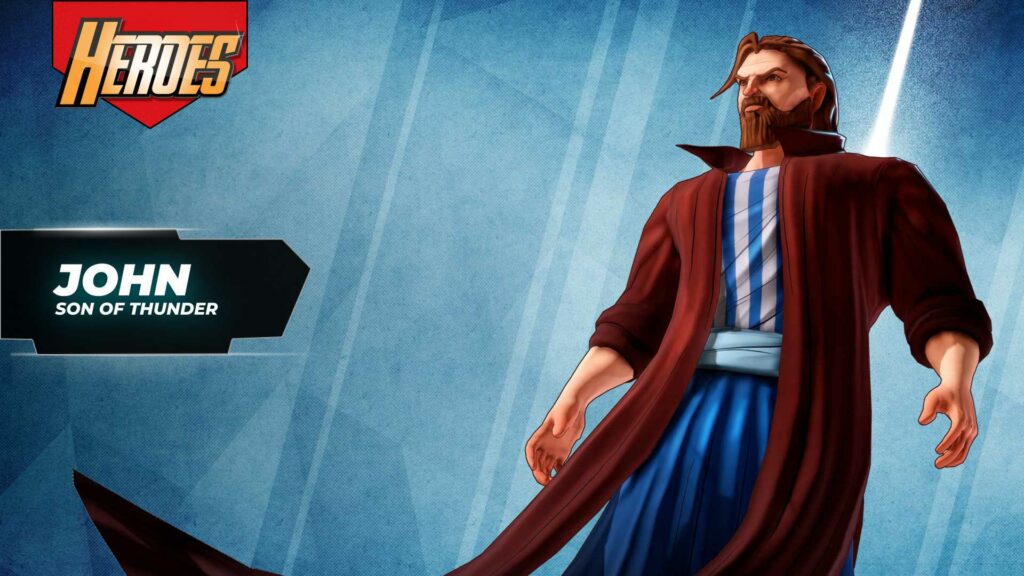 Probably you know John as a disciple like Peter.
But do you know his family background and occupation?
Let's get to know him personally and his life before knowing Jesus.
John was the son of Zebedee and the brother of James (Matthew 10:2-4; Mark 3:16-19).
He was a fisherman at Capernaum 1, working with Peter, Andrew, and James.
But as we've learned earlier, these men couldn't have a share of their fresh catch. The tax collector would only give them processed fish in exchange for the good ones reserved for the rich people.
How was his experience with Jesus?
As a disciple, John was very intimate with Jesus. In fact, he was one of His three closest friends, together with Peter and James.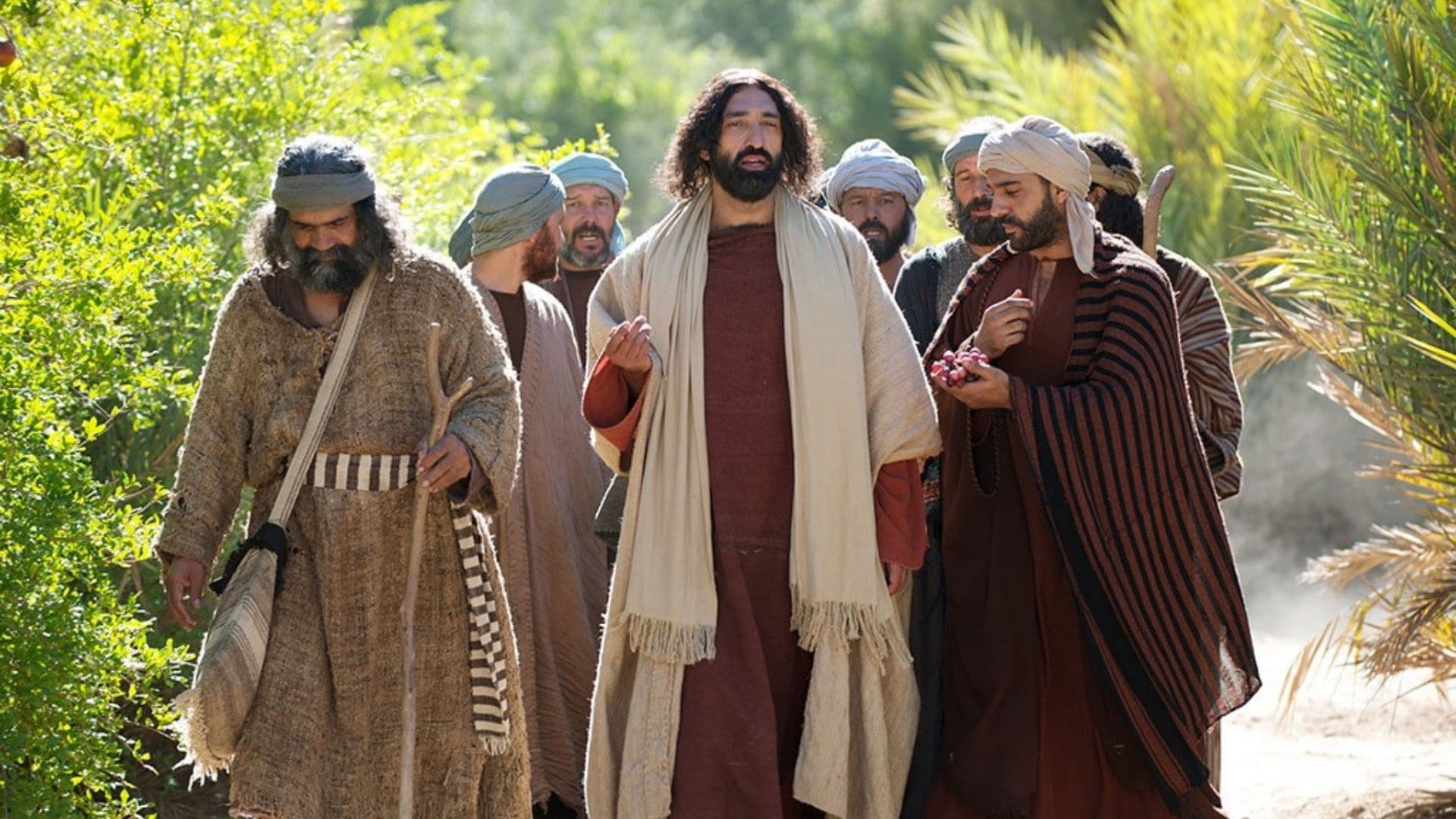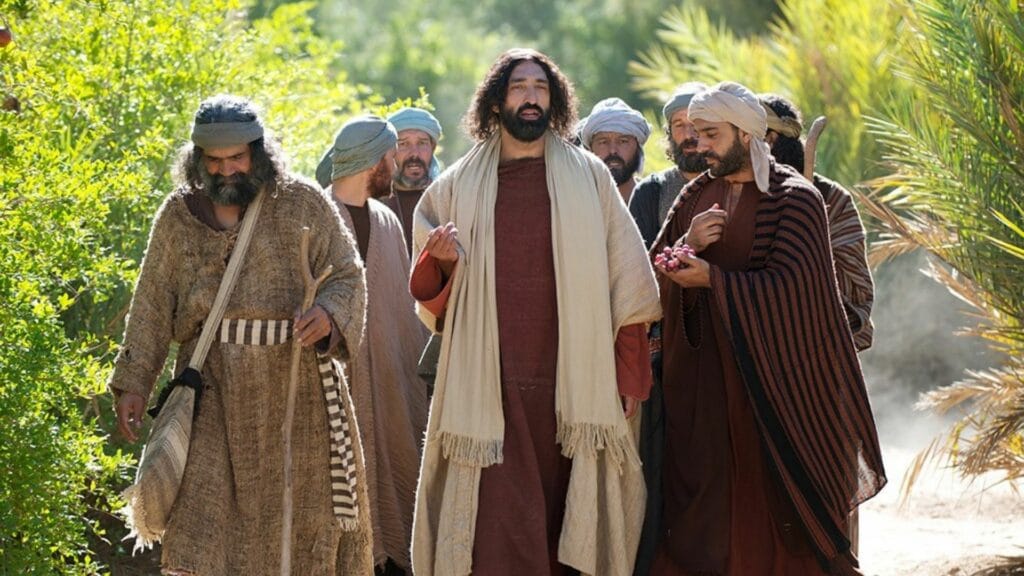 With this, he saw more of Jesus' activities than other disciples did. As we have learned earlier, two of these were Jesus' transfiguration (Luke 9:28-36) and His prayer at Gethsemane (Matthew 26:36-46).
Would you also believe that John would sit beside Jesus and even lie on His bosom during His last supper with the disciples (John 13:23)?
They were the best of friends, don't you think?
But aside from these, did you know how much Jesus trusted John?
Remember His final moments on the cross? Before He died, He asked John to take care of His mother Mary from then on (John 19:26-27).
What a privilege!
Now, fast forward to the time after Jesus' ascension.
John actively preached about Him in various places. But his enemies wanted him to stop 3.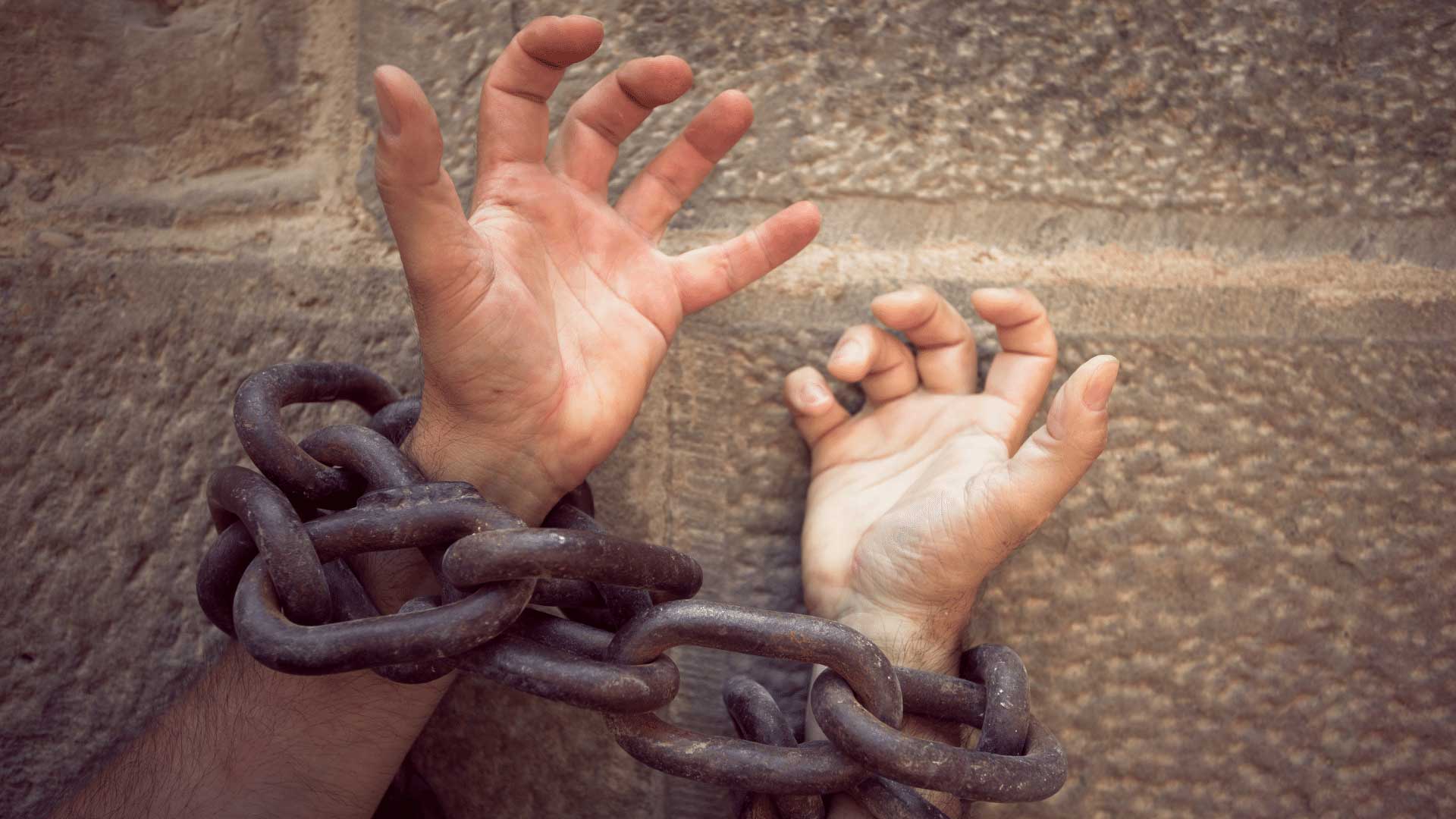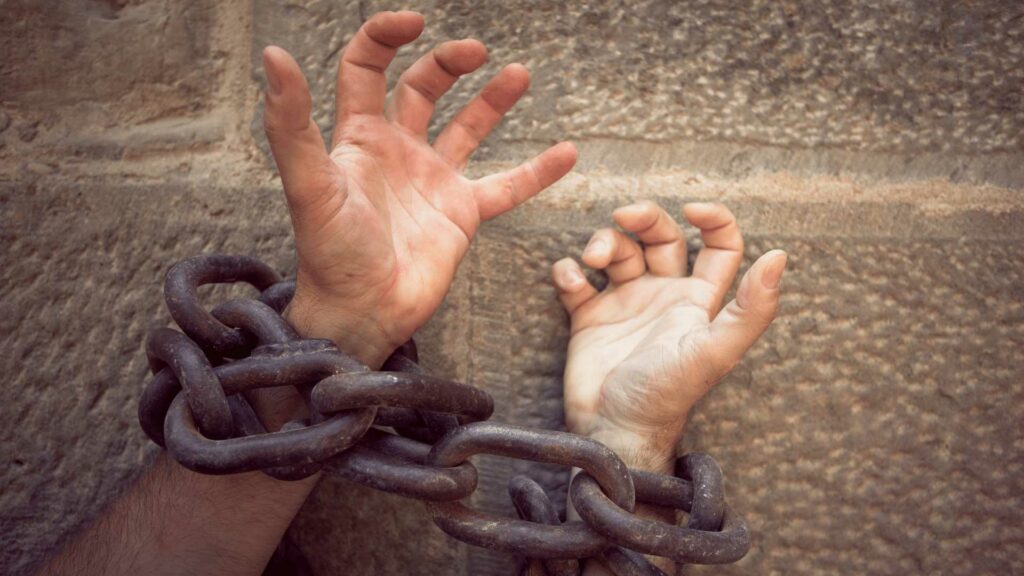 They had him tried by the Roman Empire where the emperor challenged him to bathe in burning oil and drink poison 4 5.
Yet, John wasn't harmed and thus continued preaching. His opponents couldn't help but be amazed by his "testimony of power" because he had "great zeal and success" 6.
But it didn't change the emperor's mind. He had John exiled to the isle of Patmos (Revelation 1:9).
Can you imagine yourself in this lonely place and situation? Would you survive?
But God did not abandon him. In fact, it became a blessing 7.
How?
John learned about the "events that would take place in the closing scenes of this earth's history."
Peter and John as partners in the ministry
You have learned that Peter and John worked together as fishermen at the Sea of Galilee. In fact, it was their occupation when Jesus called them to follow Him (Luke 5:10).
But more than that, they had been together in God's ministry 8.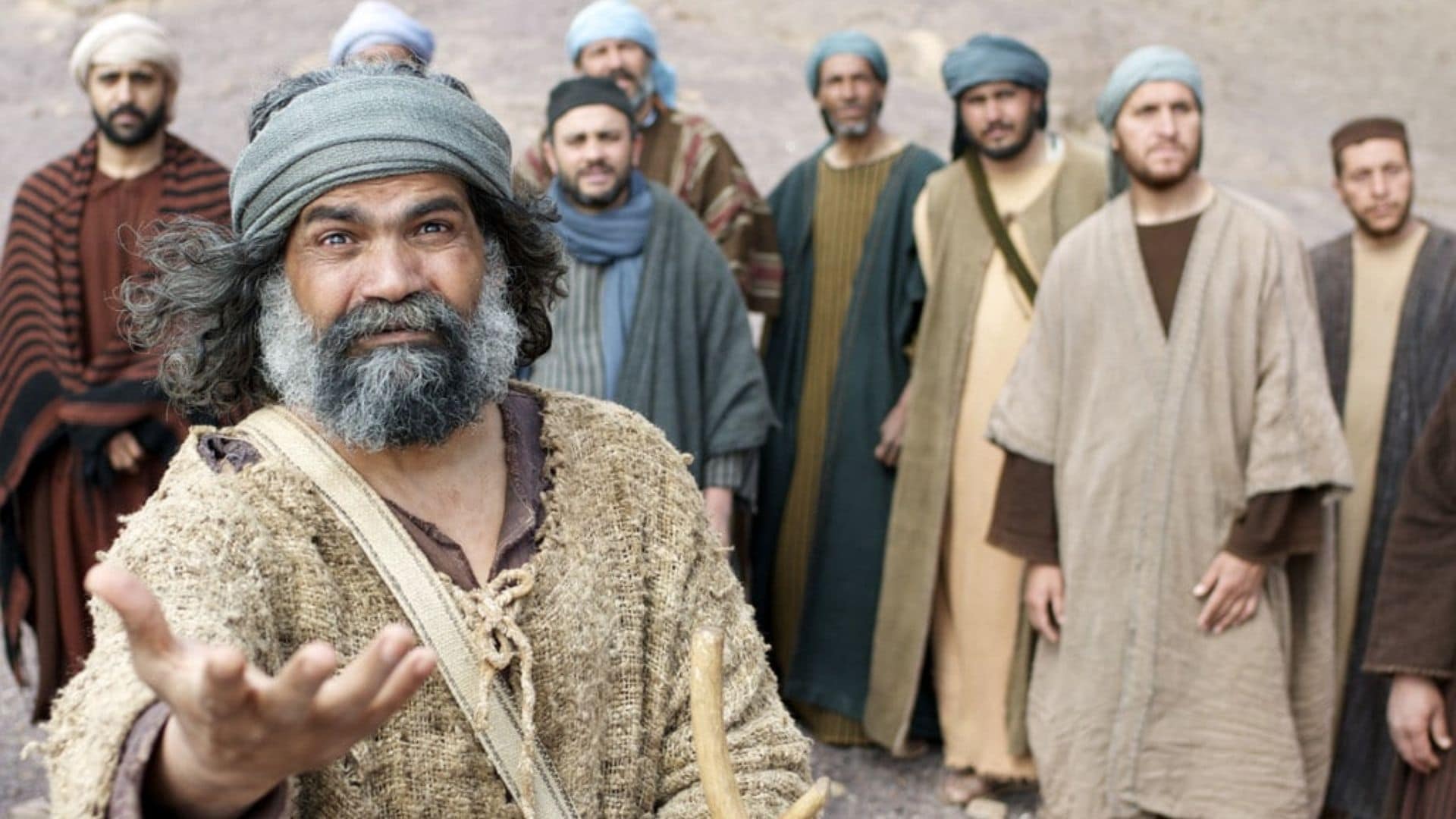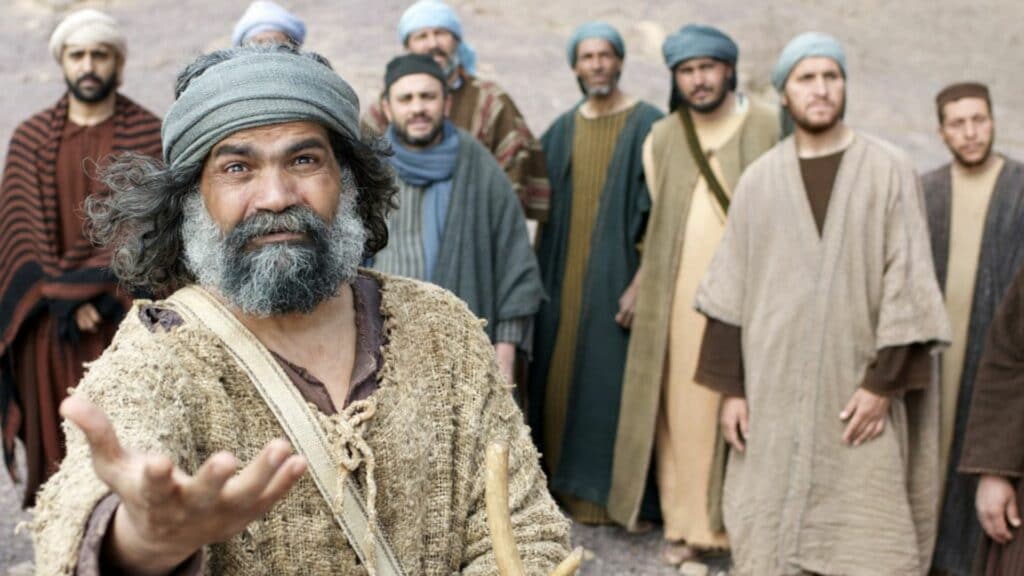 For instance, they were the ones Jesus sent to a city to prepare for Passover (Luke 22:8).
In that city, they were to meet a man who would show them a large upper room where Jesus wished to eat with His disciples (Mark 14:12-16).
Now, let's go to the story in Acts 8:9-25.
Here, a man named Simon was practicing magic in Samaria. He claimed himself as someone great. In fact, his tricks amazed many.
But did you know what? When people heard Philip preach about God, they believed him enough to get baptized. Even the magician was converted.
Can you believe that? The Holy Spirit must have been with Philip.
Now, when the apostles learned about this, they sent Peter and John to come over. They prayed for the people to receive the Holy Spirit.
Finally, let's go to Galatians 2:1-10.
Here, Paul and Barnabas consulted the apostles about the gospel they were preaching to the Gentiles. Peter, James, and John accepted them and approved their work.
With all these, what can you say about Peter and John's tandem? Aside from being partners in the ministry, they were probably good friends.
The lame man
The Bible doesn't name this lame man. But it mentions that he was lame "from birth" (Acts 3:2, ESV). His muscles were not strong enough for him to move freely.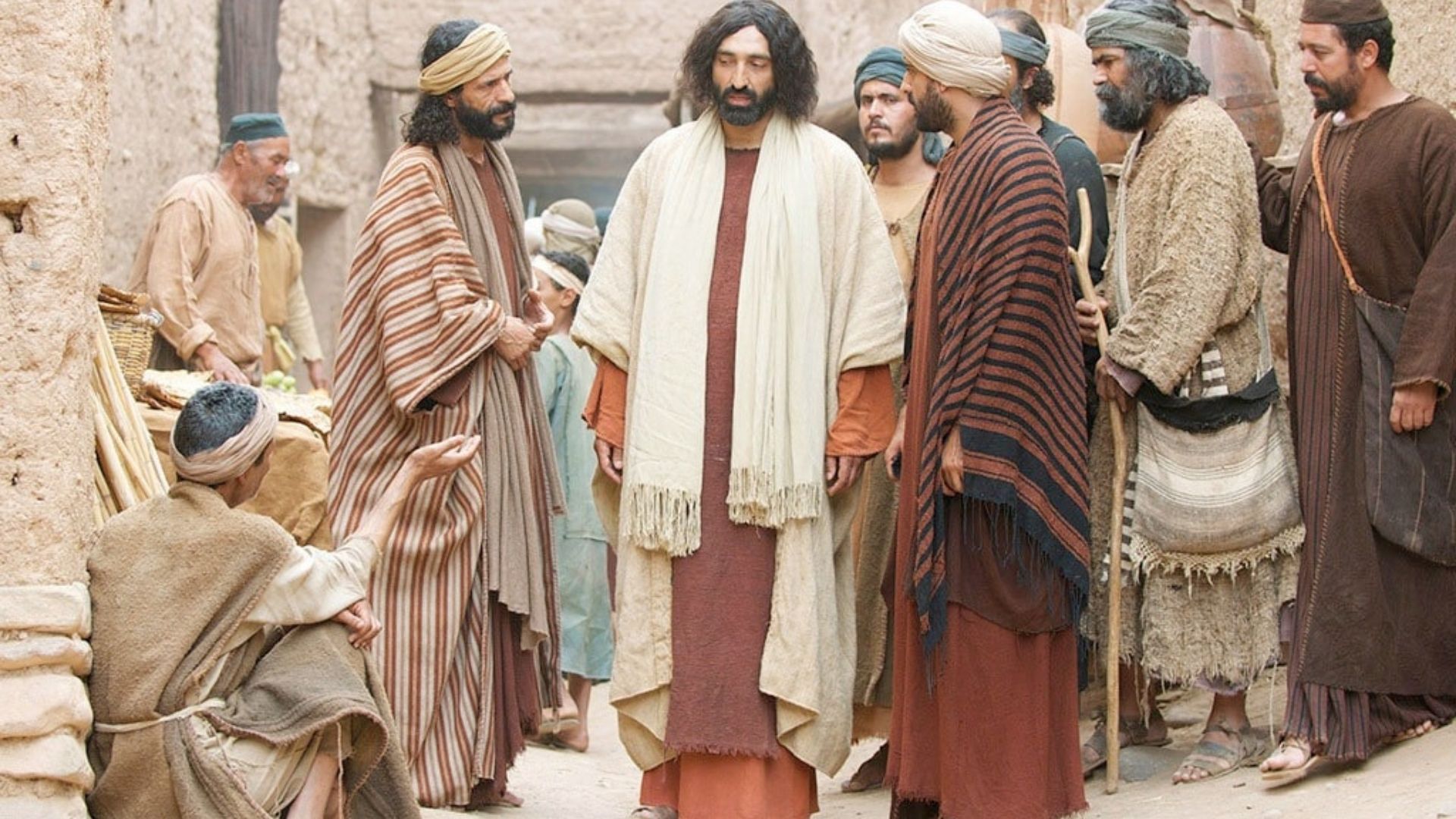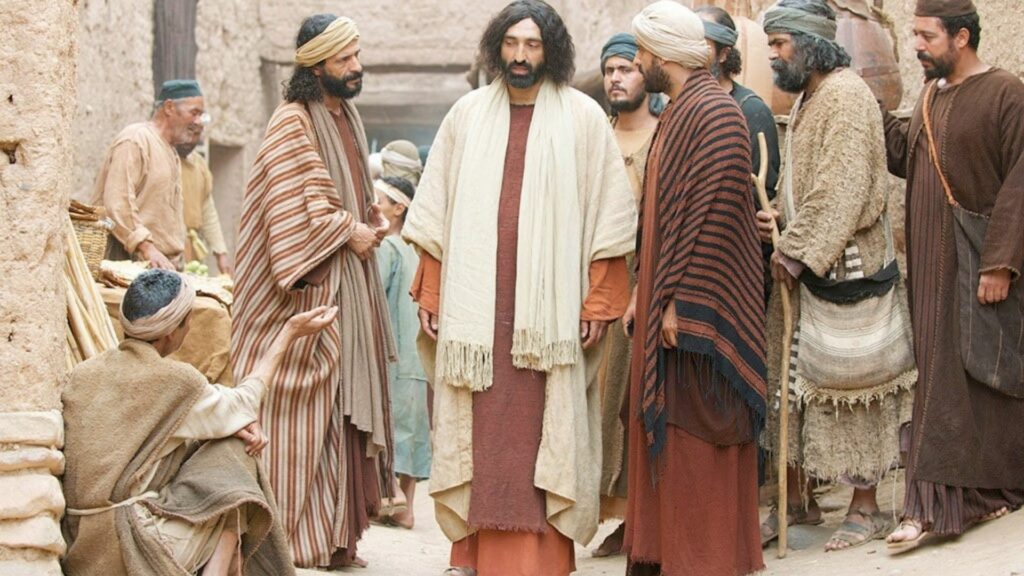 So, how would you expect him to walk or run?
To go from place to place, he needed help from other people. True enough, people would carry him into the gate of the Temple of Jerusalem every day.
Why there? Why not in other places where he would be taken care of?
Well, back then, there were no hospitals 9. So, he must be in a place "where well-disposed folk could see his condition."
Because of this disability, the lame man couldn't work, of course. Thus, he had no money. He grew up being a beggar, asking for alms from people passing by.
Have you encountered someone with this same condition? How did you feel for him? What did you do?
Peter and John Healed a Lame Man: The Story
Where did it happen?
The story happened at the Temple of Jerusalem, particularly near its gate called Beautiful (Acts 3:9-10).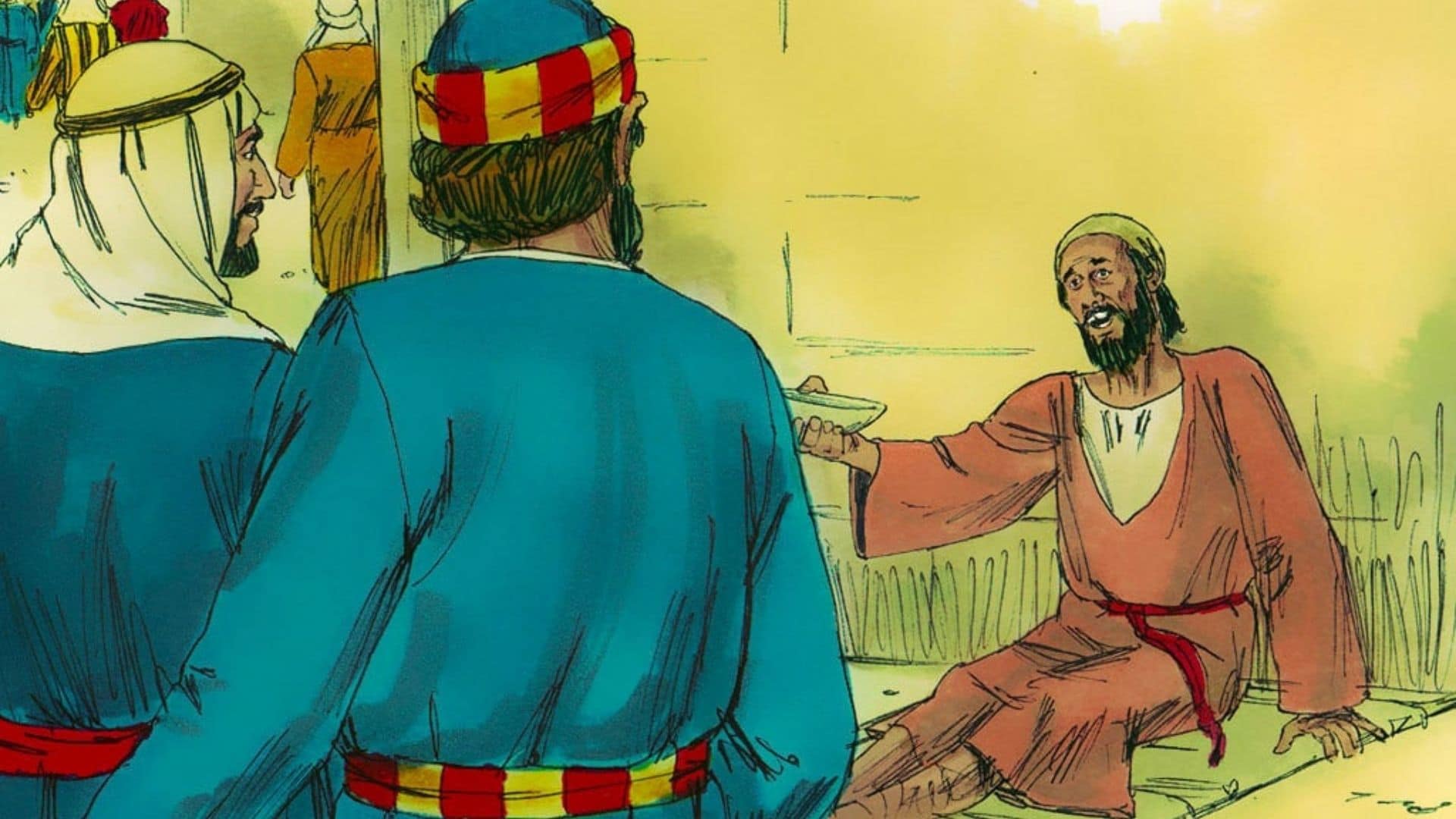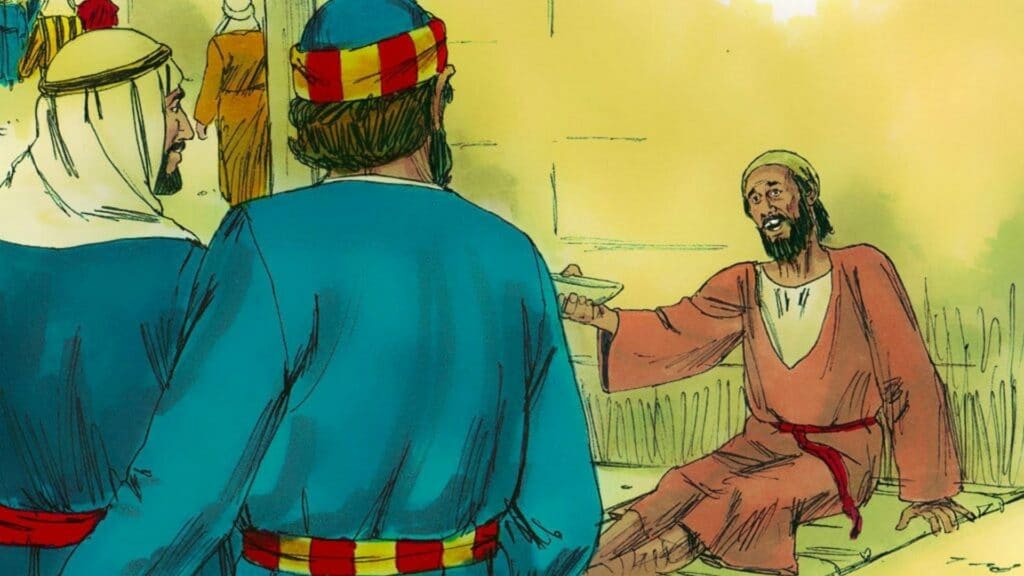 You're probably wondering if this temple was the one Solomon built long ago (1 Kings 6). Yes, this was it.
It had a history of several destructions such as that by the Babylonians (Jeremiah 39:8).
But reconstruction began in the time of Ezra and Nehemiah, and spanned through the time of King Darius and even Jesus, especially nearing His crucifixion.
Having mentioned Jesus, you can probably remember the moment He was sad looking at this temple (Matthew 24).
Talking to His disciples, He foretold that the temple would face another destruction. Through this, He revealed to them the signs of the end as prophesied in the Scriptures.
When did it happen?
It was the ninth hour (around 3 PM) of prayer, known as Jewish reckoning, in Jerusalem.
What was Peter and John's intention in going there?
Peter and John were on their way to the Temple of Jerusalem to attend the prayer time and mingle with the Jews and Christians (Acts 2:42-47, 3:1).
Obviously, they had no intention of performing a healing miracle.
What was the lame man's expectation?
Like Peter and John, the lame man wasn't expecting a miracle either.
Instead, he was only hoping to receive alms from passersby to survive everyday life, especially now that he was past forty (Acts 4:22).
What did Peter and John offer?
Peter said, "I have no silver and gold" (Acts 3:6, ESV).
Disappointing, wasn't it?
All his life, the man had been desperate to receive some help. Yet, he heard this unpromising statement. He must have lost hope then.
But Peter continued, "What I do have I give to you."
What was that? So interesting!
"In the name of Jesus Christ of Nazareth, rise up and walk!"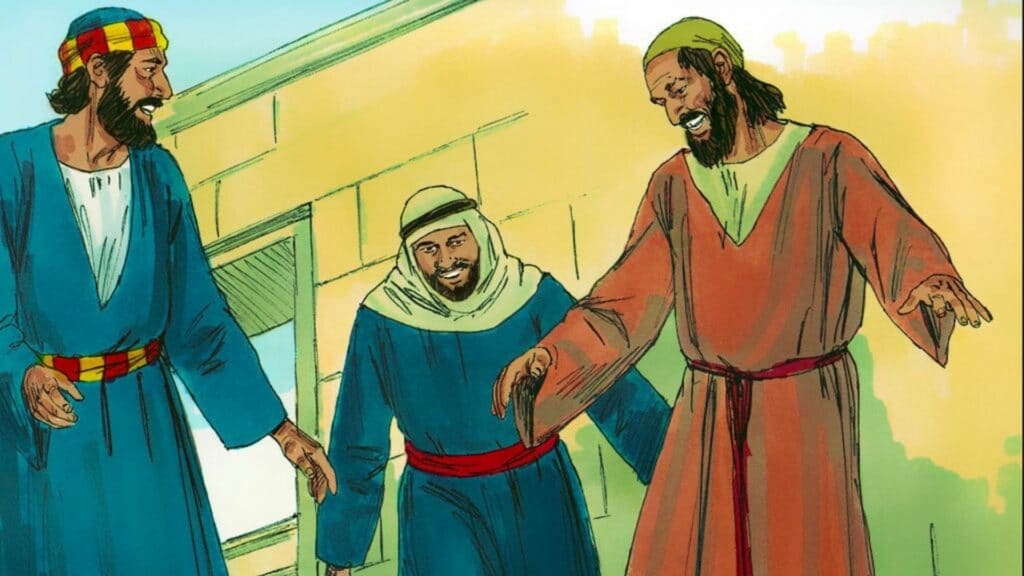 Wait, what?
But the lame man didn't understand it at first. So, Peter took him by the right hand and raised him up (verse 7).
What 10 Amazing Things Happen in the Story?
1) The lame man miraculously strengthened.
As Peter raised the lame man up, his feet and ankles became strong (Acts 3:7).
Can you believe it?
It was so overwhelming he must have probably thought he was only dreaming. You can even imagine him examining his legs and feet to know what made it all possible.
2) Peter and John healed the man without medicine.
Yes, Peter and John didn't perform any medical treatment. Neither did they use special tools.
But they were able to let the man walk for the first time in his life. How? All by the power of God (Acts 3:6).
3) The lame man started believing in God and praised Him for his healing.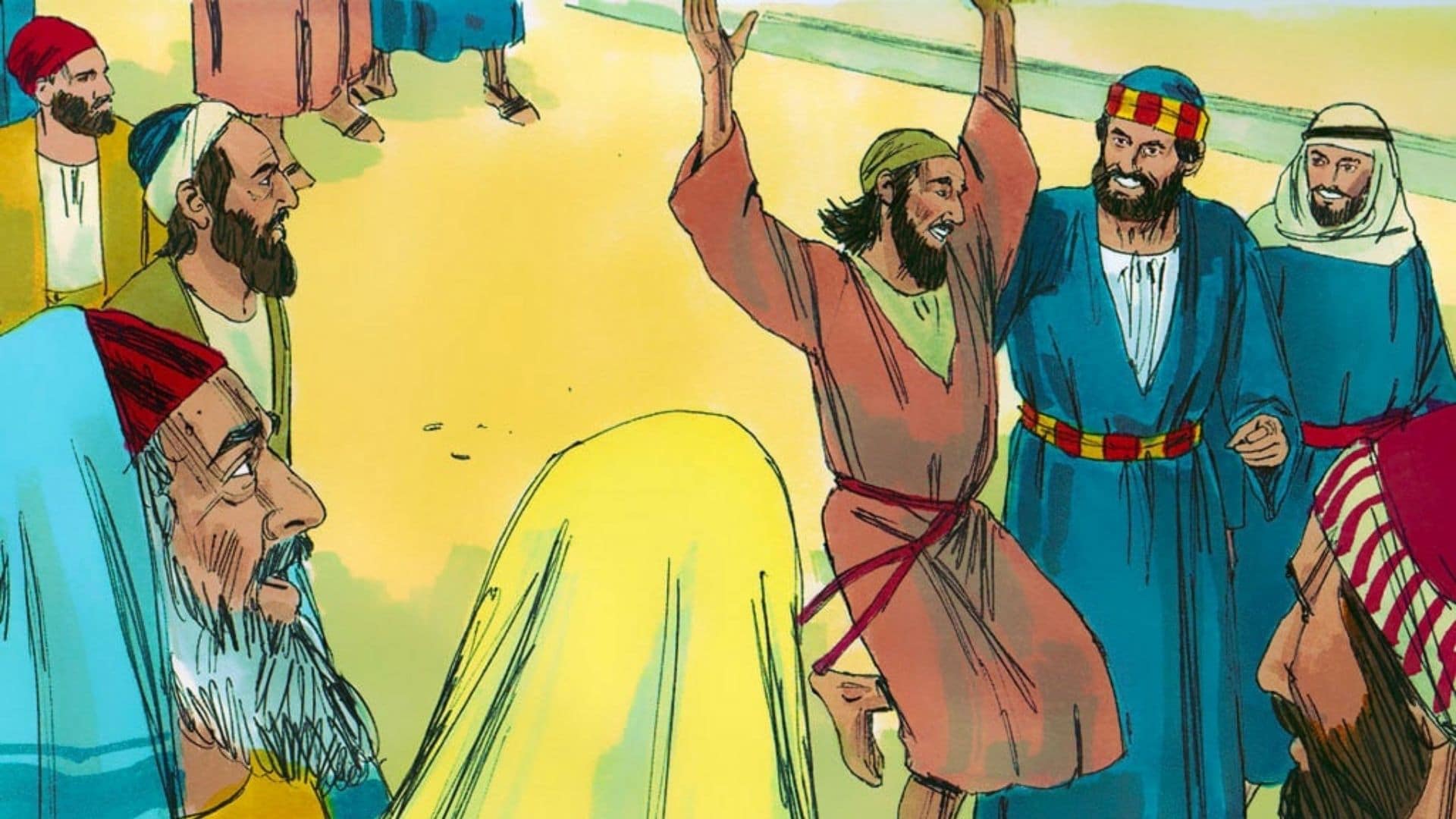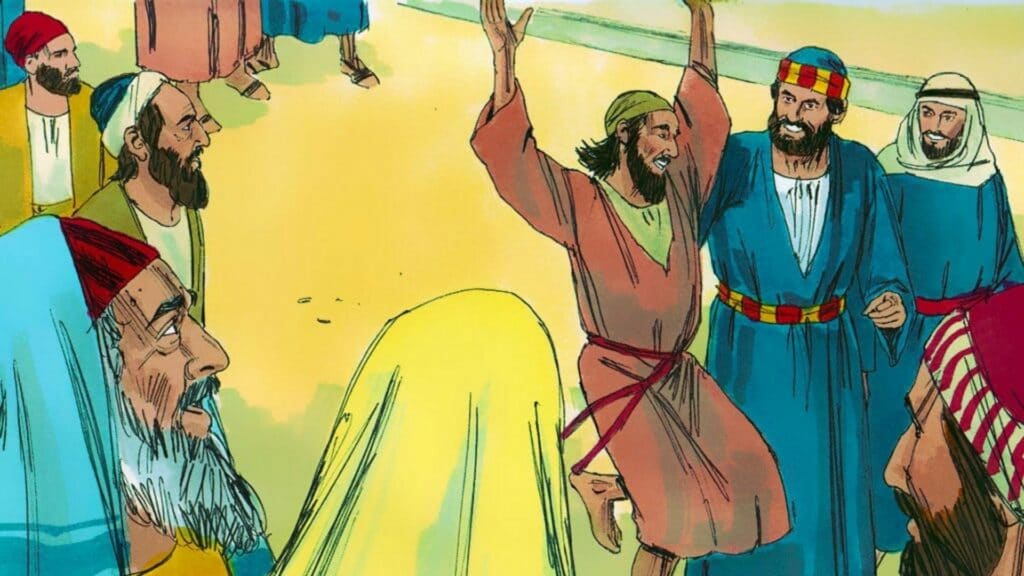 As the man began walking, he couldn't help but leap with so much joy and excitement (Acts 3:8).
Later, he entered the temple with Peter and John.
Still, he was leaping and praising God. He just couldn't contain his happiness.
4) The incident also amazed the crowd enough for them to believe in God.
Have you seen an accident? Let's say two vehicles bumped into each other.
What would you normally do? You would come near to see, wouldn't you?
Next thing you know, several other people came in to see what was happening.
That was what happened when Peter and John healed the lame man.
"When all the people saw him walking and praising God, they recognized him as the same man who used to sit begging at the temple gate called Beautiful, and they were filled with wonder and amazement at what had happened to him" (Acts 3:9-10, NIV).
5) Peter took the opportunity to preach about God's healing power.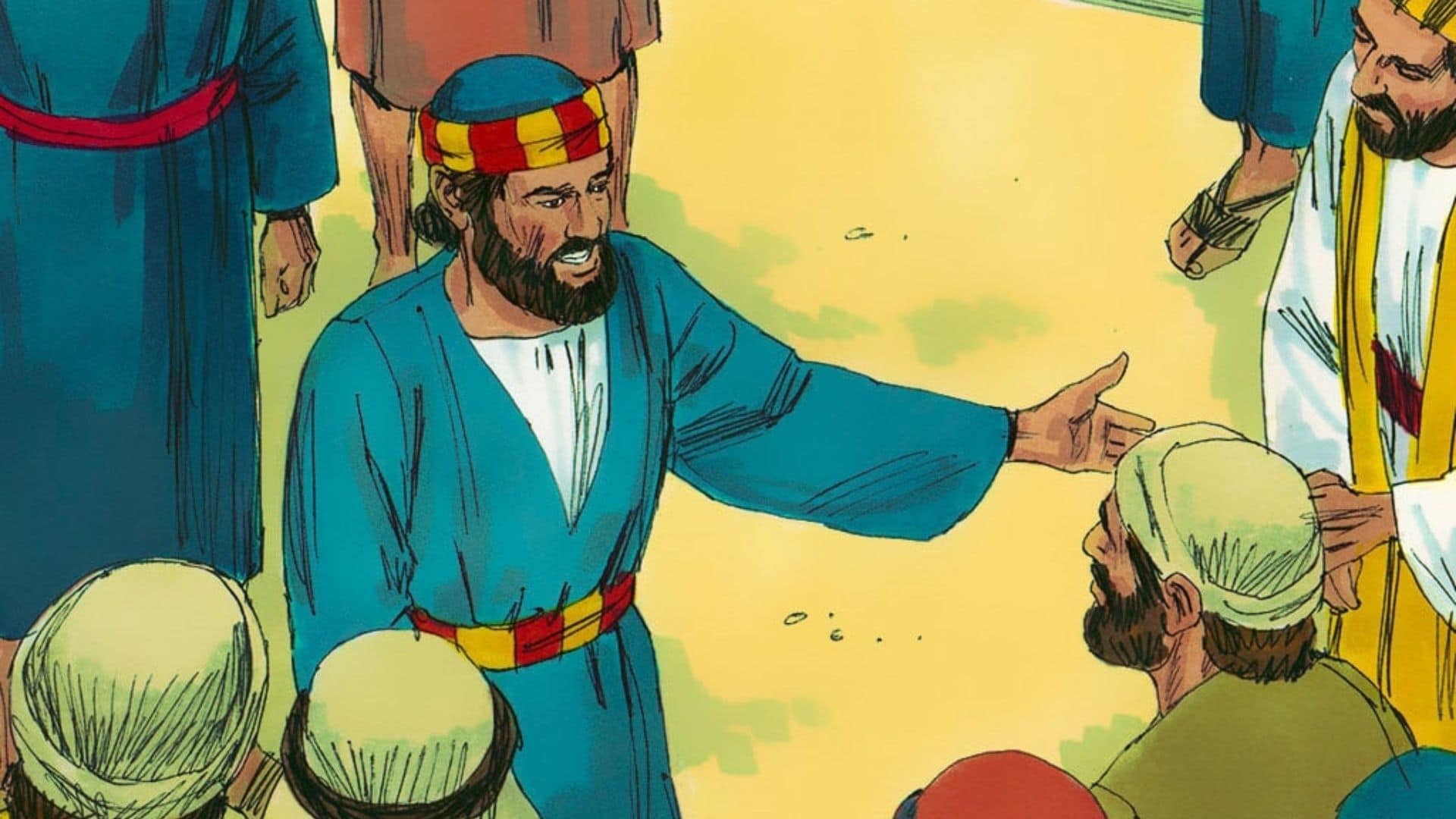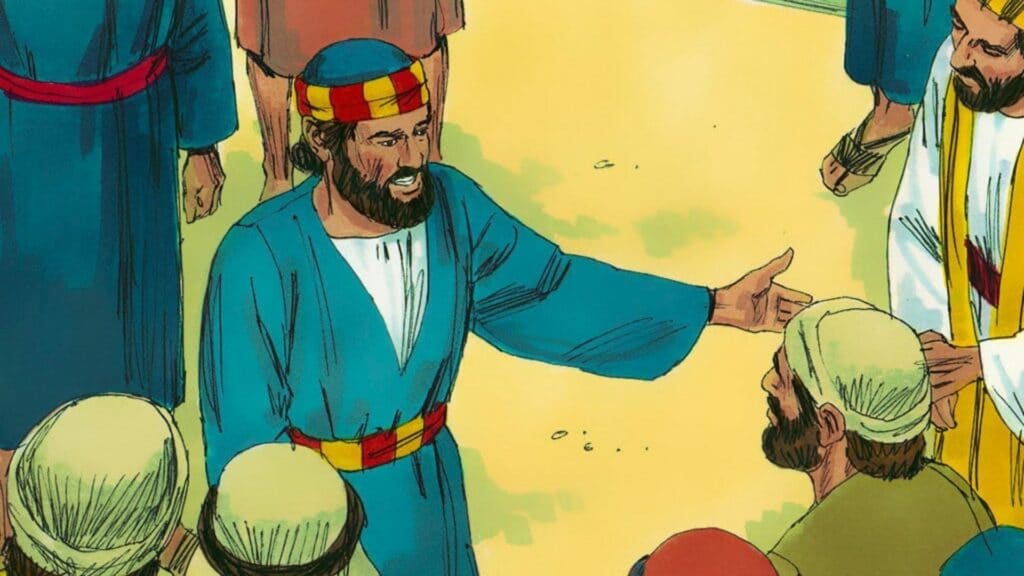 While the man was holding on to Peter and John on the way to Solomon's Porch, the astonished people ran together to them (Acts 3:11).
Peter addressed them, saying, "Fellow Israelites, why does this surprise you? Why do you stare at us as if by our own power or godliness we had made this man walk?" (verse 12, NIV).
Such humility! Instead of taking all the credit for himself, Peter gave it back to God.
Can you believe this was the same old Peter who used to be proud, arrogant, and doubtful? Look at how much he had changed now.
As the story went on, Peter took the time and opportunity to preach about God (verses 13-16).
Specifically, he told the people that this God was the One Whom their ancestors delivered over to Pilate. He was the Author of life, but they denied and killed Him.
Yet, He was the same God Who healed this lame man.
"We are witnesses to this," Peter added (verse 15, NIV).
"By faith in the name of Jesus, this man whom you see and know was made strong. It is Jesus' name and the faith that comes through him that has completely healed him, as you can all see" (verse 16, NIV).
6) The angry leaders arrested and jailed Peter and John.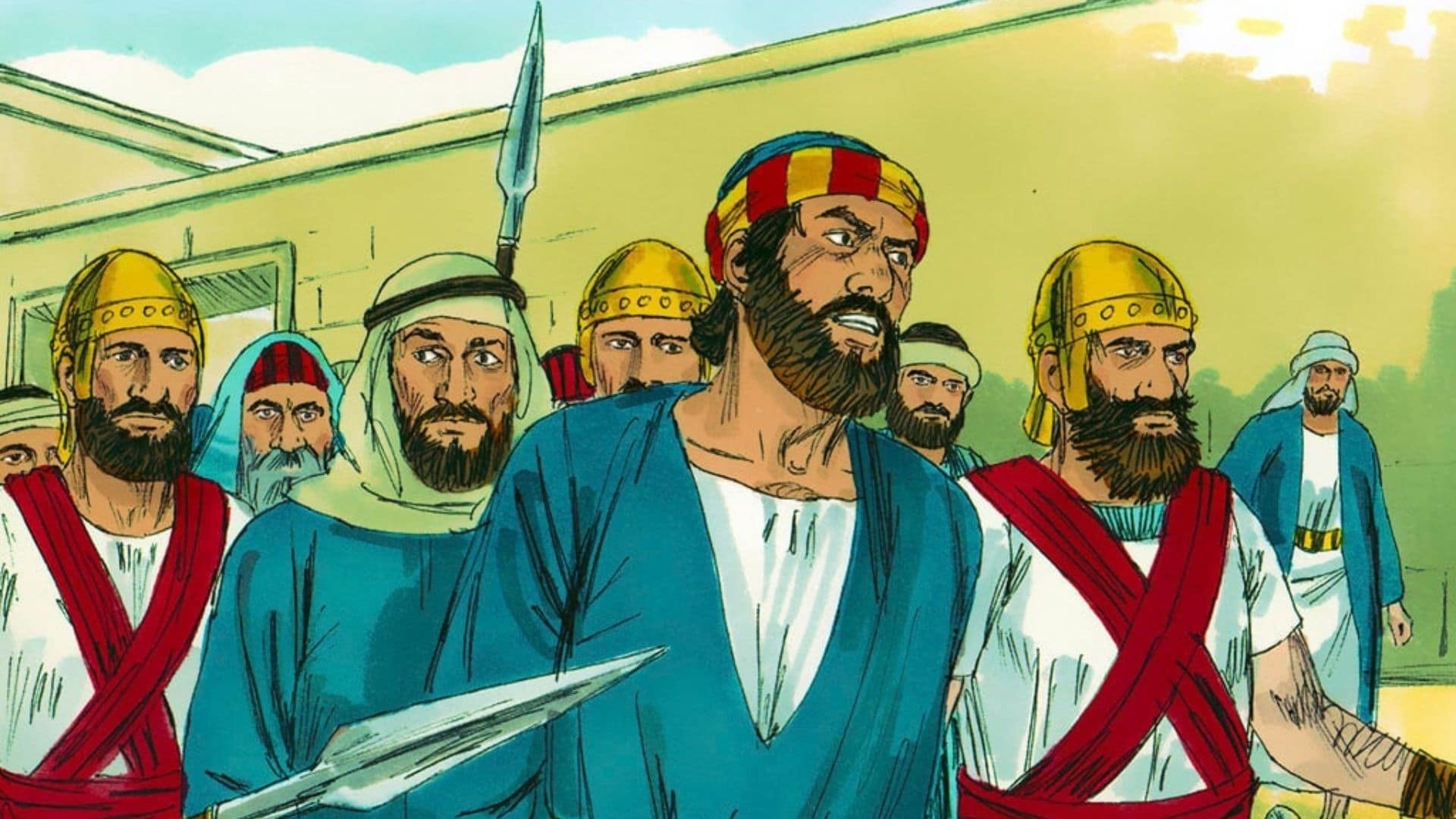 Unfortunately, this incident troubled the priests and the captain of the temple. It even annoyed the Sadducees (Acts 4:1-2).
Why?
They thought that Peter and John were teaching the people about the resurrection from death.
How could they think that? Was that what Peter and John emphasized in their preaching?
We don't know about these leaders. But because of that thought, they arrested the two apostles (verse 3). They put them in custody until the next day.
7) The leaders learned from Peter about the Savior's sacrifice and His desire for the Jews to accept Him.
The following day, the rulers, elders, and scribes gathered in Jerusalem.
With them were members of the high-priestly family—Annas (the high priest), Caiaphas, John, and Alexander (Acts 4:5-6).
They asked Peter, "By what power or what name did you do this?" (verse 7, NIV).
Peter answered, "If we are being examined today concerning a good deed done to a crippled man…let it be known to all of you…that by the name of Jesus Christ of Nazareth…this man is standing before you well" (verses 9-10, ESV).
Examined concerning a good deed? Was it fair? Did Peter and John deserve it?
As Peter continued, he reiterated what he mentioned in his preaching at the temple.
That is, "This Jesus is the Stone that was rejected by you, the builders, which has become the Cornerstone" (verse 11, ESV).
In addition, they crucified Him. Yet, God raised Him back to life and He went back to heaven.
With this, Peter reminded them that "there is salvation in no one else, for there is no other name under heaven given among men by which we must be saved" (verse 12, ESV).
Here, Peter was encouraging them to repent and turn away from sin.
8) They learned that it was Jesus' power that healed the lame man.
Peter told the leaders that the God Whom their ancestors crucified was the same One Who healed the lame man.
And the man who experienced such healing was now standing before them healthy.
How would you react if you were one of the leaders? Would you believe what you heard?
Also, would you feel ashamed for accusing Peter and John of a wrong they haven't done?
9) Peter and John surprised the leaders by delivering a good speech despite having no formal education.
The leaders saw how bold Peter and John were despite the trial (Acts 4:13). They were so firm in testifying about Jesus.
But they perceived the apostles as typical, uneducated men. Yet, they were amazed by everything they preached about.
With this, they recognized that they had been with Jesus.
10) The leaders couldn't help but set Peter and John free because of their testimony.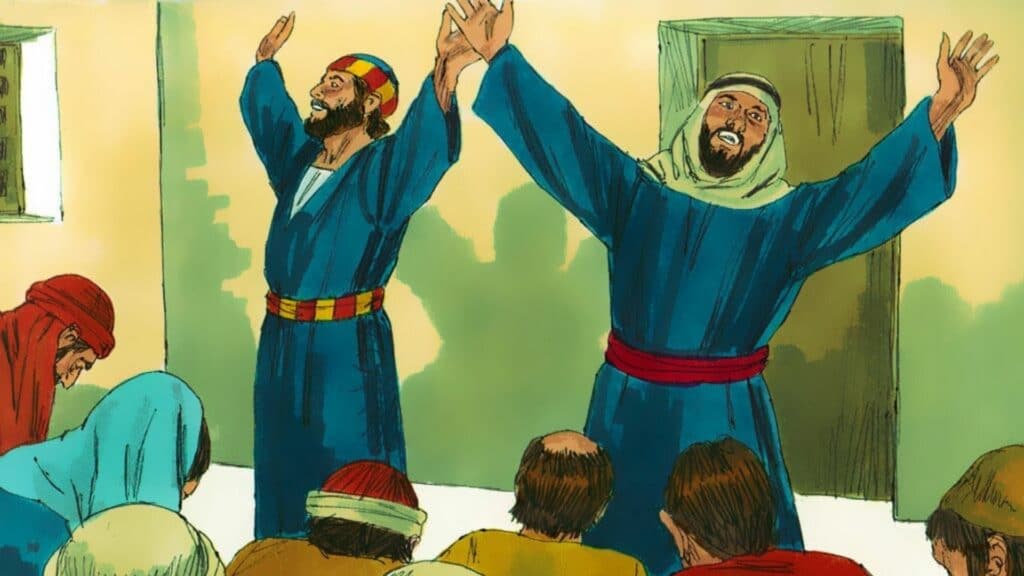 Seeing the lame man healed, the leaders couldn't oppose anything that Peter and John testified about.
Later, the council members conferred with one another.
"What shall we do with these men? For that a notable sign has been performed through them is evident to all the inhabitants of Jerusalem, and we cannot deny it" (Acts 4:16, ESV).
Yet, the leaders didn't want Peter and John's testimony to spread anymore. Hence, they called and charged them never to teach in the name of Jesus.
But the two apostles showed how brave and faithful they were. They advised the leaders, "Whether it is right in the sight of God to listen to you rather than to God, you must judge" (verse 19, ESV).
Seriously? Why?
"For we cannot but speak of what we have seen and heard" (verse 20, ESV).
But the leaders couldn't find anything wrong enough to punish them. So, they finally set Peter and John free.
And the people praised God for this.
Share Your Thoughts With Us
How did you find the miraculous story of the lame man? And what have you learned from Peter and John?
More importantly, what have you learned about Jesus' healing power? Do you believe He can heal you too?
To learn more about this story, subscribe to Heroes: The Bible Trivia Game, visit Peter's, John's, and Jesus' hero pages, find them in our Bible study course, and download our game on Google Play and App Store.
REFERENCES